€5,500,039.64 Mega Fortune Dreams Jackpot Won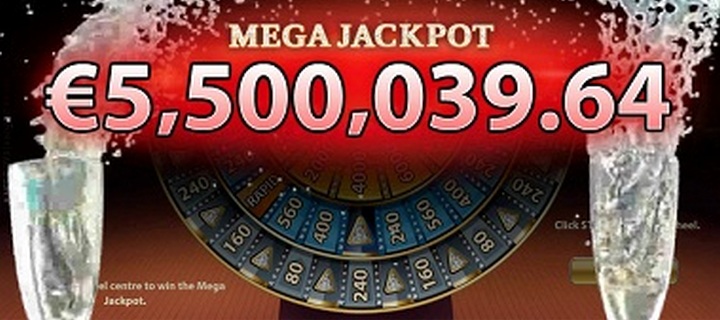 This past weekend a punter playing Net Ent's Mega Fortune Dreams slot won the game's Mega Super Jackpot, taking home a colossal €5,500,039.64 cash prize in the process.
We can confirm that the jackpot was hit, and is the 18th win for the prize since it launched in July 2014. The prize is only the 18th win for the Mega Jackpot, as the game is only available at a handful of internet casinos throughout the world. The prize is the largest in the jackpot's history, easily eclipsing the €3,805,041 average paid out.
The Mega Fortune Dreams slot is a sequel to the Mega Fortune slot machine game, which is one of Net Ent's most popular slots games online. The game has a Rapid, Major, and Mega jackpot, which is won when players are able to get to the jackpot bonus round and advance through the various prize wheels all the way to the middle. The jackpot can be won on both desktop and mobile devices.
Mega Fortune Dreams Mega Jackpot is a progressive jackpot that can be won by playing a Bonus Game on the Mega Fortune Dreams video slot. This new game from NetEntertainment has its very own website as the makers have predicted quite a lot of success with this one. Though it does not have any unique features it is one of the rare video slot machines that gives you the possibility of winning three jackpots and this alone is worth a few spins.
The Mega Progressive Jackpot Slot is going to be the one to pray for once the Bonus Game is activated. The Mega Jackpot is the highest jackpot amount you can win and reaches into a multimillion Euro number. The Bonus Game must be triggered in order to stand a chance to win any of the three jackpots. The game is triggered when you get three Bonus symbols anywhere on your 5 reels. A wheel spinning feature opens up and you need to pass all three wheels and get to the center of them in order to win the Mega Jackpot. You will need to activate all thee wheels in order to do so.
The 20 pay lines of this slot machine game are fixed but you can adjust the coin denomination and the number of coins played per line in order to bet really small or bigger amounts. The great thing is that any size bet can trigger the Bonus Game and its well worth the try.