Payment Solutions for Online Gambling in the USA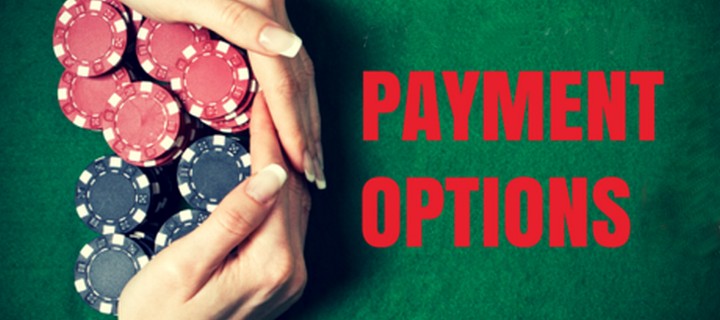 The major bookmakers and USA online casinos are still facing a massive rejection of online payment methods via Visa or MasterCard. Therefore, a new solution has been introduced recently: credit card codes.
Payment solutions for online gambling of USA: usual methods
At the moment, there are plenty of American operators that are legally active. They offer various payment methods to those of you interested in gambling.
Many of them use the same internationally feasible payment alternatives as shown in below: Credit cards (Visa, MasterCard), PayNearMe, Neteller, BetCash, Check, Money orders, Wire transfer, Bill Pay, EZMoney, Discover.
Also, it is worth knowing that some of these payment methods have various benefits when using them.
Credit cards (Visa, MasterCard) are one of the most safe and secure often used methods of payment, But it charge almost 2% on each deposit.
Neteller is safe and secure, has free account and funds management, instant payments (deposits and withdrawals), no monthly fees and multiple currency accounts, flexible transaction limits depending on the operator's terms and conditions.
Bank Transfers. This type of bank wire transfers negates the disadvantages of regular transfers due to the speed of the transaction. The most popular type of instant transfer service for online casinos is Trustly. Under the Trustly set-up, a shopper or customer will not directly contact the bank, instead, the customer will pass the banking credentials and information to Trustly, and the platform will complete the transaction in behalf of the shopper.
New alternatives for payment solutions for online gambling in the USA
Given the fact that, operators were struggling with 73% of Visa transactions and a rejection of up to 44% payments through MasterCard, the state of New Jersey came up with an ingenuous idea. In order to permit users to transfer funds into their online gambling accounts, they introduced a credit card code (a new Merchant Category Code), a 4-digit number that punters can use when depositing online.
Only a few months ago, these two huge international services mentioned above made the first step to overcome the day-by-day complications that the online gambling market has been facing with. Therefore, they have developed three new credit card codes to make electronic transactions coming from online casinos easier to identify by financial organizations.
How credit card code work?
This procedure aims to monitor the following online gambling activities:
state-run casino games;
state-run online dog and horse racing;
lotteries.
It is a good payment methods in casinos to permit punters access their accounts, and get money into them quickly. But not everybody is so eager to join this mindset. There are quite a couple of known banks that refuse to authorise these transactions due to any criminal liability or illegal gambling charging they might face in the future. A payment solution must be a solution for each sides.
This practice is extremely fresh for a market with such a precarious background. That is why, online gambling operators are in two minds about the advantages that these changes may bring upon their business. Some didn't see the improvements right away, and it is still too soon to tell exactly how will this process affect MasterCard and Visa, altogether.
Payment regulations in other states of USA
Websites that are allowed to operate casino games ought to work under strict regulations, and some states even have the power to criminalize it.
At the moment, bank wire and check by courier are the most used alternatives for withdrawals. And the safest method to deposit money is using one of the following alternatives:
Visa credit cards;
debit cards;
prepaid cards.
It takes some time for the banks to change upgrade their system when a state legalizes gambling activities in within its borders. At the beginning, in Delaware, MasterCard and Visa transactions were rejected by some banks, Nevada had some difficulties with opening accounts, also.
Also, before gambling online, bear in mind that:
there aren't many online operators that accept American Express;
MasterCard is not an available option for every operator;
Western Union or Moneygram are good payment solutions, but less convenient.
Another option would be Bitcoin, a digital crypto-currency, which is one of the newest gambling deposit option, invented in 2008. The system is basically a peer-to-peer transaction channel where there is no need for intermediaries. These are registered in a public ledger and can be obtained in exchange for different currencies.
Gamblers want to know that their funds are safe. Plain and simple. So, first of all, looking for legal online gambling websites is a must. Once you find them, check their payment solution methods and see if those alternatives match your preferences.