Depositing and Withdrawing Cash in Internet Casinos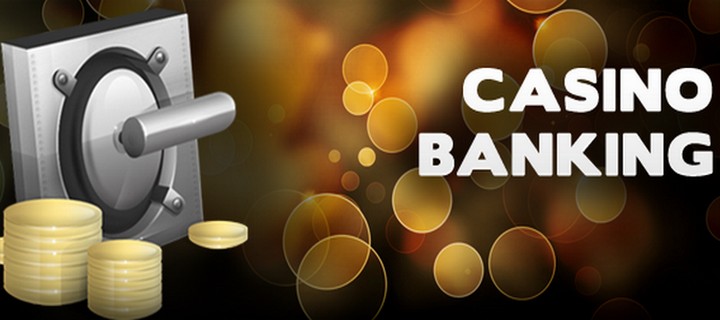 How to deposit
New players often wonder what options are available to them, whether it is safe to share their financial information, or if there are any common issues with gambling deposits that they need to watch out for. Making deposits at any of the online casinos is straightforward. Simply visit the cashier section of your chosen casino, select your payment method, check what the minimum deposit requirement is, and transfer your funds.
When it comes to deposits, best way of casino deposit are instant transfers and e-wallets are the leaders. Trustly, Skrill, and Neteller, iDEAL, EcoCard (EcoPayz), and PayPal are the most popular tools for transferring money to casinos. They are accepted universally, but aren't available in all countries, which makes it a challenge for some players to use them.
E-wallets
E-wallet sites are very popular with online gamblers due extremely high processing speeds and relatively low fees – usually, the casino, sports book or poker room will receive your money instantly, allowing you to start playing for real money almost as soon as you make the decision to deposit.
Nevertheless, e-wallet sites like Neteller or PayPal are very picky about the gambling sites and countries they deal with – consequently, if your region has stringent gambling laws, odds are high that this deposit method won't be available to you.
US online casino players can not to make deposit via e-wallets. US-facing gambling sites are notorious for refusing to accept e-wallet payments due to the Unlawful Internet Gambling Enforcement Act, despite allowing European players to use this option to fund their accounts.
Another thing you should keep in mind is that some sites might offer additional bonuses for people who opt to make a deposit through an e-wallet, which can be as high as 20% of the amount of money you transfer. This is due to how easy e-wallet transactions are to process for gambling operators, allowing them to pass the savings onto the players.
E-wallet is a safest and most secure payment option for gambling to deposit and withdraw money. Easy to move money to different gambling sites. But can take a few days to setup and confirm account. E-wallets charge fees, usually a percentage of your deposit, to use their services.
Popular Gambling E-wallets:
Credit Cards / Debit Cards
Using a credit or debit card to fund your gambling account is the most popular and widespread payment methods in casinos all over the world, which shouldn't be all that surprising if you consider how popular brands like MasterCard, Visa, American Express or Discover are. Obviously, the size of your deposit can't exceed your limit if you opt to use a credit card or the amount of money in your bank account if you go with a debit card, but otherwise this method is very fast and completely safe.
Making a Visa or MasterCard deposit is simple, as all you have to do is provide the gambling site with your billing address, card number, expiration date and Card Verification Value (CVV) code – unlike in the case of e-wallet transactions, you won't be forced to sign up for any services available at third party sites.
The catch here is that making a credit or debit card deposit may limit your withdrawal options to some extent, as you won't be able to cash out this way; realistically, you'll usually need to request a check by courier or a bank wire transfer to cash-out.
Nevertheless, credit and debit cards allow you to transfer massive amounts of money without being forced to pay any excessive fees, which makes using them the perfect solution if e-wallets are out of the question and if you want to claim a large bonus by making a big payment – just make sure your card has been cleared for international transactions before you attempt to use it.
Popular Gambling Credit Cards:
Pre-paid payment methods
Pre-paid cards are very similar to debit and credit cards, but allow you to go about funding your online gambling account in a more discreet manner. Most sites that accept regular credit/debit cards will also accept a prepaid Visa or MasterCard, so the entire process is as simple as acquiring a card, loading it with funds and making a deposit at the gambling site of your choice.
Unlike gift cards, prepaid cards can be reloaded both locally and online. A good example would be a Visa Prepaid Card, which can be loaded at any location sporting a Visa ReadyLink symbol.
You have to remember that some gambling sites won't accept every prepaid on the market, so I'd advise contacting the support to confirm that the card you chose will work. (Usually, the site's staff can be contacted via e-mail, phone or even live chat, so that shouldn't be much of an issue.)
Furthermore, just like in the case of credit cards, you'll want to make sure that your card has been cleared for online payments and international transactions, as domestic-only prepaid cards can't be used to make a deposit on most gambling sites. Finally, don't worry if your casino or poker room doesn't list prepaid card as a separate payment option, as most sites simply include them in their credit/debit card subsection.
Popular Gambling Pre-paid payment methods:
Cash Transfer Services
Money orders are very popular among US online casino players , which shouldn't be all that surprising considering they don't have many deposit methods to choose from. The main advantage of making a payment via a Western Union or Moneygram money order is how reliable and popular they are – you can't go wrong with a company that has over 270,000 outlets all over the world and earns $5 billion every year.
Sending your money via a money order is slightly more complicated than using your credit card or e-wallet account, but I'll use the Western Union example to walk you through the entire process.
First, you'll have to create a Western Union account on the company's website and register your credit card. Then, you'll have to contact the gambling site's support stuff and ask them to give you the information necessary to make a Western Union payment. Once you're done, go back to the Western Union site, pick "Send Money in Minutes" and complete the form using the information obtained from your casino or poker room.
Finally, write down the Money Transfer Control Number (MTCN) and send it back to your gambling site, which will confirm the transaction. You'll have to wait a while for the money to go through, which usually shouldn't take more than an hour. While this doesn't take all that long, you have to remember that Western Union and Moneygram payments usually require you to pay a fee, which makes them rather ill-suited for smaller deposits.
Alternatively, you can simply write down all the transfer information provided by the casino/poker room and visit your local Western Union/Moneygram office to make a cash transfer, without the need for creating an online account or using a credit card to fund it. Just make sure to take a photo ID with you.
Popular Gambling Cash Transfer Deposit Methods:
Moneygram
Western Union
Bank Wire
Instant eChecks
Bitcoin
Bitcoin is an open source digital currency system. Unlike the traditional fiat currencies, the system isn't controlled by a single entity like a government or central bank – the entire network is completely decentralized, with individual users volunteering their computing power to execute and record network's transactions. This means that nobody is capable of single-handedly influencing it by adjusting the supply or exchange rates.
Another advantage of using bitcoins over fiat currencies is the fact that all the transactions are pretty much anonymous, as bitcoin users aren't required to identify themselves by name or address. Furthermore, it is worth pointing out that while bitcoin started out as a rather gimmicky currency and wasn't initially worth much, the total market capitalization of bitcoin exceeded $10 billion by the end of 2013 and the price of a single bitcoin totaled over $450 by April. Consequently, it should come as no surprise that further subunits have been introduced to facilitate smaller transactions.
Trading your bitcoins for traditional currency like the United States dollars or British pounds is as simple as visiting one of the numerous bitcoin exchange sites, but keep in mind that the specific exchange rates aren't really fixed. Despite the fact that bitcoin isn't accepted by banks, many well-established companies like TigerDirect, Virgin Galactic or Zynga have started accepting this form of currency over the past few years. Even better, many governments have taken a hands-off approach when it comes to regulating bitcoin transactions and mining, which means that bitcoin users probably won't have to worry about any form of taxation in the foreseeable future.
Internet Gambling Laws and Banking by Region
Below you've find guides to banking and laws by region. As always you should follow the laws in your local jurisdiction. As laws change frequently, be sure to consult a legal professional if you have any questions about the legality of online gambling in your area.
USA – American players have to deal with strict gambling regulations, which means they can't use e-wallets for gambling related transactions. This means that the most reliable method of making a deposit is to use a credit / prepaid card or a money order at a trusted US-facing gambling site. Cashing out is usually available only via check by courier or a bank wire transfer, and while both methods are extremely reliable, they also take quite a bit of time.
Canada – Canadian players have access to e-wallet sites. Credit and debit cards can be used as well, though these are limited to deposits only in most online gambling venues.
Australia – Australia is yet another lenient country when it comes to online gambling. I'd advise using e-wallets or credit/debit cards for deposits and e-wallets for cashing out. Other methods are obviously also available, but why would you pay for a Western Union or Moneygram money order when you can have the same service for free? Finally, Australians can use the POLi service, which basically allows you to use your bank account for instant internet banking.
New Zealand – Much like in the case of Australia, players in New Zealand should use a credit card or an e-wallet service for making their deposits, and an e-wallet service for processing withdrawals. What's more, and again just like Australians, New Zealanders can take advantage of the POLi service if they don't want to use their credit card.
South Africa – Most South African gambling sites prefer their customers to use Visa or MasterCard for making a deposit and traditional bank wire transfers for withdrawals, though some sites do allow South African residents to deposit and withdraw using e-wallets.
India – Indian players should usually stick to Skrill (Moneybookers) when depositing at India-accepted gambling sites, but credit cards and bank wire transfers should also be reliable with most India-facing sites. Just keep in mind that some Indian banks and credit cards don't like their customers engaging in gambling-related transactions.
UK – The United Kingdom is a very gambling-friendly country, so most options listed in a casino or poker rooms cashier should be available there. In fact, some venues go as far as to support micro payments via your phone bill, as long as you are a resident of the UK. Nevertheless, I'd recommend using an e-wallet or a credit card for making deposits, and e-wallets for withdrawals due to low costs and high speed.
Possible Deposit Problems & How to Handle Them
Declined Credit/Debit/Prepaid Card – The site won't accept your card
Credit card transfers and deposits are often declined due to insufficient funds – basically, you won't be able exceed your credit limit or deposit more than you have in your bank account.
Nevertheless, if you're sure that you have enough funds to make your payment, the first thing you should check is whether you've correctly entered your billing address and whether the address matches the one you used when signing up for your gambling site account.
Another solution would be to try a smaller deposit, as many banks restrict the amount of money you can send to online gambling sites. If that doesn't work and you've tried using another card to no avail, you'll have to contact your credit card company to solve this issue. Finally, make sure that your card has been cleared for online / international transactions.
Low Deposit Limit – Not being able to deposit as much as you want
Many gambling sites have restrictions in place on the maximum allowed deposit, which means that you won't be able to pay more than a certain amount with a single transaction. Usually, this limit is set between $1,000 and $2,000, and unfortunately there's no way to circumvent it other than by making two or more payments.
If you're a high roller and you'd like to deposit more, I'd advise looking for a site that doesn't have any maximum deposit restrictions in place.
However, if you're planning to deposit big, make sure to check the withdrawal limits – larger bets usually mean bigger winnings, and there's nothing more frustrating than having to wait five or six weeks before the entire cash out request has been processed by the site. Also, make sure to e-mail your casino or poker room of choice and ask if their maximum deposit limits can be raised; you'd be surprised how many of them will gladly comply.
Slow Deposit Processing – Deposit isn't showing up in your account
While most deposit methods are instant, which means that funds will be credited to your account the moment you confirm the transaction, some options will require you to wait for the money to go through. For example, a deposit made with a credit card will be finalized after being approved by your credit card company, while a bank wire transfer may take up to five business days.
What's more, some methods take longer to process on the casino's side. This kind of information should be accessible on the casino's or poker room's website, but if you have any doubts you should contact customer support. The best way to avoid all these problems is to use an e-wallet to make your deposit if possible, which is almost always instant.
How to cash out – withdrawing from online casinos
Hopefully after you gamble online for a while you'll have some cash out winning. This part of our guide will teach you what you need to know about getting your winnings back to your bank account, where they belong.
Withdrawing money from a gambling site
The UK Online Casinos make it very easy for players to withdraw their winnings, as e-wallet services like PayPal and Neteller are available to their residents. As a result, cashing out is safe, quick and generally painless – once your e-wallet account has been verified, you won't be forced to wait for weeks before your money arrives.
Consequently, most sites won't bother sending you a check by courier (though it is an option at some venues), however if you want you can usually request a traditional bank wire transfer or even a Western Union or Moneygram cash transfer if you used one of those services when making a deposit.
US casino payment methods
The United States are a special case, as the country has very strict gambling regulations which differ from state to state, but despite that has a massive gambling market. As a result, US online casino players have limited choice in terms of available withdrawal options, especially since e-wallet transactions aren't available for them. As a result, the most common cash out method is to receive a check via courier, which usually takes up to ten business days to deliver.
Another popular option is a Western Union or Moneygram cash transfer, but keep in mind that this becomes available only if you made a deposit using the same channel. Bank wire transfers are also available through many sites and some specific casinos and poker rooms might even allow you to withdraw using a debit card – in that case, the money usually takes about five business days to arrive.
Possible Withdrawal Problems and How to Handle Them
Withdrawal Denied – The gambling site won't let you cash out
A legitimate gambling site will provide you with a reason whenever your withdrawal gets denied, letting you know what you need to do to fix the issue. In such cases, most gambling sites will require you to verify your account by providing them with the following documents: proof of identity (driver's license, picture ID), proof of address – usually 2 copies (utility bill, phone bill, credit card statement), copies of all the credit/debit cards that were used to deposit with the site as well as a completed and signed faxback form. If any of those documents are missing, chances are your cashout will be denied.
Your withdrawal request will most often be denied if the site's staff detects a violation of the rules – most gambling sites are very strict when it comes to collusion and other forms of cheating, which may lead to some misunderstandings. Fortunately, and if there was no misconduct on your part, such situations can easily be resolved. The best course of action is to provide the site with a thorough explanation of the actions that raised their doubts.
Finally, if you made a mistake of depositing with one of the rare scam sites that are out there, taking legal action may be the only way of getting your money back. Nevertheless, keep in mind that such sites thrive on the fact that people aren't aware of their malicious intents. In such a case, attracting the attention of a major gambling services review site might improve your chances of receiving a payment without taking the issue to the court.
Cash-out Restrictions – Many online gambling sites have cash-out restrictions or limits, which might become annoying if you're trying to withdraw massive amounts of money. Usually, the limit will be close to $2,000 per week – whenever your withdrawal request is higher than the restriction, you'll be paid in $2,000 weekly installments.
Most online casinos don't apply these restrictions to jackpot and progressive wins, though if you want to make a regular cashout there's nothing you can do to speed up the process except for e-mailing the service provider and trying to come to an understanding, which is more likely to work with poker rooms than it is with online casinos.
Slow Payments – Cashing out from an online casino can take much longer than making a deposit, so always keep that in mind and don't immediately assume that the site is trying to scam you. For first-time withdrawals, the account verification process usually takes up to five business days – add ten more days for the site to process your request once your account is verified and you've got a solid two weeks between making the decision to withdraw and actually receiving your money.
Nevertheless, if the site's staff is trying to hedge or the transaction hasn't been completed in more than a month, you can definitely assume that there's something wrong. In such a case, you should definitely report the situation to a renowned gambling review website and give the issue some exposure in the casino, poker or sports betting community.
If that doesn't help, filing a lawsuit may be the only way to go. Generally speaking, the best way to avoid slow payments or downright fraud attempts is to play on renowned sites only, as their reputation is way too valuable for them to engage in such malicious practices.