Chinese Bitcoin Exchanges Stop Loan-Based Trading, Fees Could Return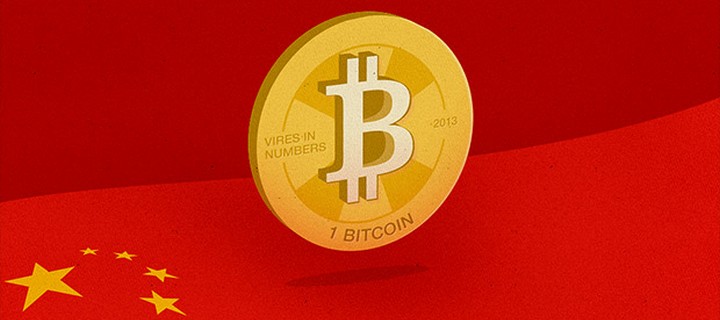 Chinese bitcoin exchanges Huobi and OKCoin have publicly and formally announced the halt of margin trading, as per the requirements of the PBOC, China's central bank. OKCoin issued its announcement on its website that the margin trading services will be stopped immediately. Users will no longer be able to apply for new loans after the voluntary repayment of previous loans.
Huobi issued a similar statement on its Weibo account earlier today. BTCChina officially announced the suspension of its margin loan trading feature a week ago on January 12.
The changes being enforced by the big three bitcoin exchanges come amid what some would call a crackdown by the People's Bank of China. The central bank sees the feature of margin trading to be a violation by the bitcoin trading platforms. More pointedly, the authority has deemed the exchanges' margin trading offering as the very reason behind bitcoin's soaring rise in value since the turn of the year, causing "abnormal" market fluctuations, as the PBOC put it.
According to a report in the South China Morning Post, investors were able to borrow up to four times the collateral to buy bitcoins via margin trading. Investors also had the means to borrow bitcoins with the leverage for short-selling.
Trading Fees Discussed
Margin trading fees and cash withdrawals make for the main profit model for bitcoin trading platforms in China. There are zero trading fees among the major exchanges in the world's biggest bitcoin trading market, a practice that has led to significant trading volumes in China. However, it is entirely plausible that bitcoin exchanges resort to collecting trading fees.
According to a report in regional publication CNR today, the downturn in bitcoin trading activity since the PBOC's involvement along with the "deleveraging" reality of the lack of margin trading is bound to have a telling impact on bitcoin exchanges' revenue in China. Enough for the platforms to begin trading fees that could be less than one-thousandth of the value of the trade, according to one CNR source.
Meanwhile, despite media-reported PBOC claims that trading platforms violated rules by offering margin trading, BTCC CEO Bobby Lee told Reuters today that nobody had explicitly stated that margin trading for bitcoin was illegal. Pointing to a lack of any official documentation, he added: "So as far as I'm concerned, at this moment, we have not received any official documentation, verbal or written feedback from the PBOC with regards to their conversations with us over the last two weeks."
Further, Lee also confirmed that exchanges had discussed bringing in trading fees whilst adding that such a move would have to be preceded by the PBOC's involvement first.
Meanwhile, the newest developments with the ongoing PBOC investigations of bitcoin exchanges haven't had a negative impact on bitcoin prices today. Value has gained, registering of $906.98 for the day.