New Jackpot System from NetEnt: Starburst PowerPots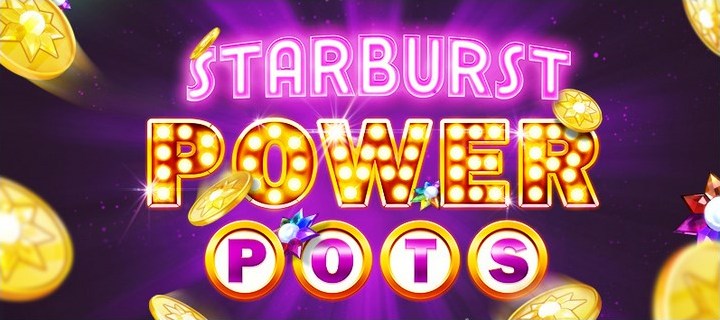 If you love playing NetEnt's online casino games, this is certainly going to be of interest to you. Famous casino software developer NetEnt has revealed a new innovation to the games world titled Starburst PowerPots. A groundbreaking Community Jackpot system, the new option is customizable and will allow players to collect tokens within the most popular online slot games from the brand, offering up a plethora of prizes.
NetEnt has selected their most popular titles to create a family that will share the state and jackpot values. The top prize is the Major progressive jackpot. The Starburst PowerPots platform is highly customisable and designed with maximum configurability for operators. It offers operators multiple RTP configurations, contributions and prize setups while enabling them to tailor the user interface to match their casino brand.
Operators have the ability to configure the PowerPots as they wish, offering varying RTP configurations as well as prize set up and contributions. Operators can even match the user interface to their iGaming brand for better player recognition.
Now You can earn eewards even offline
The unique jackpot concept gambling system allows players to collect special Starburst tokens via several online casino brands and game titles. The tokens provide players with a chance to win a community jackpot along with fellow players.
Together, players will fill up a progress bar connected to the PowerPots system. When the jackpot is triggered, the community pot is then divided among the players, even if they are offline at the time.
FAQ about Starburst PowerPots
Where can I take part in Starburst PowerPots?
It's more than likely that it will be available to play at your favourite casino brand. This is too huge a concept not to be picked up by the big casino brands out there! The concept has been designed to have multiple configurations so you will find RTPs, contributions and set up may vary between casinos. As well as the casino having control over the interface to fit in with their individual brands.
What if I'm offline when the jackpot pays out?
Don't worry, even if you are offline at the time the jackpot drops, if you have contributed to the progress bar by playing along with the games then you will get a payout!
Director of Games, Bryan Upton, commented on the new product:
"This is community gaming without the overengineering and overthought on what slot players really want. This product can fit into any operator's portfolio and deliver any experience, from large life changing prizes to super-fast hitting jackpots."