How to Organize the Best Gambling Themed Party
A Casino party always holds the promise of a fun-filled night with friends and family. You can host the ultimate "Vegas Casino" party right at your home with our step by step guide to creating a Vegas casino-like environment inside a room, offering stylish food and most importantly, organizing a set of casino games for the guests to enjoy.
Creating the Casino Party at Home
First up, you need to do some planning. This involves choosing a room appropriate for the party. You need space for the guests to be able to move, tables for setting up the games, card tables and a buffet table. Whether you are planning to re-create the games by having dealers for each table or replace the games with laptop screens where guests can play live casino, tables are a must.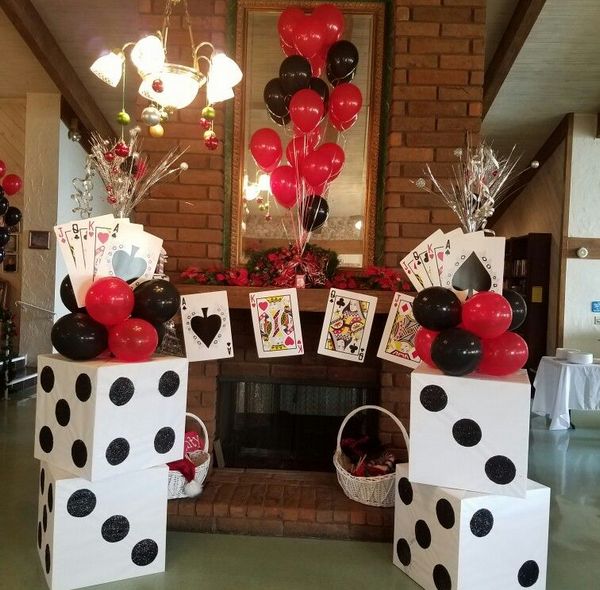 Next, decide whether you want real money to be used. If not, your options could be fake casino chips or fake printed money (your currency could have your own picture!) or even plastic gold coins if you are having kids.
Casino Themed Invitations
Casino themed invitations, depending upon the games you are planning to have at your party, can be easy to make yourself. Here is a simple, yet stunning, invitation idea.
Casino Themed Decorations
Decorate your 'set' in casino style by choosing red, black and white as your main colors. You can choose to create your own decorations if you like DIY or choose from the numerous choices available for casino party supplies at eBay, Etsy or Oriental Trading.
Casino Dress Code at Party
Ask your guests to come in proper Casino attire. You could make it a Black Tie or a White Tie event. Casino dress code: black suits with red lapel flowers and red evening gowns or cocktail attire with cute mini hats would turn your party into a real casino.
Casino Games at Casino Themed Party
Learning casino games at a party can be for many people a fun way to get without them having to be ashamed of in a casino. Once you have chosen your casino party theme, it is time to choose which casino games you want are on the same evening. And more importantly, where do you put them down.
Some of the easiest games to play at home, the card games like poker or blackjack.These games come in several varieties and you do not need any special equipment except for chips and playing cards. You can even have a simple table with black flannel cloth, and then draw with a white marker the playing field. If you only want to offer card games, consider many variations.
If you plan to have dealers behind the tables, make sure that they know the game very well, and can explain the rules. If you do not have dealers, put a signs on each table describing the rules of the game being played at that table.
For games such as Roulette, Craps, Slots etc., you could buy tabletop games or hire a company to set them up for the evening. If hiring dealers and renting equipment is taking things too far, you can simply arrange for a few computers/laptops and play live casino together. You could, for some inspiration, visit Old Havana online live casino to get an idea of how it works, beforehand.
Other than casino games, you could have a photo booth with casino themed props and a show for card tricks. A dance floor is always welcome at any party.
Food & Drinks at Casino Themed Party
Red and Black, Bond favorites and everything else that looks stylish and is easy to eat while moving around can be served at a Casino party. Check out some of these ideas.
If you are celebrating a birthday or a wedding, casino themed cakes and cupcakes are a must. The casino theme lends itself really well to many other food items. Think cake pops, cookies, cake balls, mini sandwiches, canapés etc.

A Casino Party might look like it is a must-have to serve alcohol, but it really isn't. It's just you and your friends and depending upon the group's preference, you can choose to serve any kind of drinks. If you are having alcohol served, a 007 favorite is Vodka Martinis – "shaken, not stirred". Another idea is to create James Bond inspired drinks.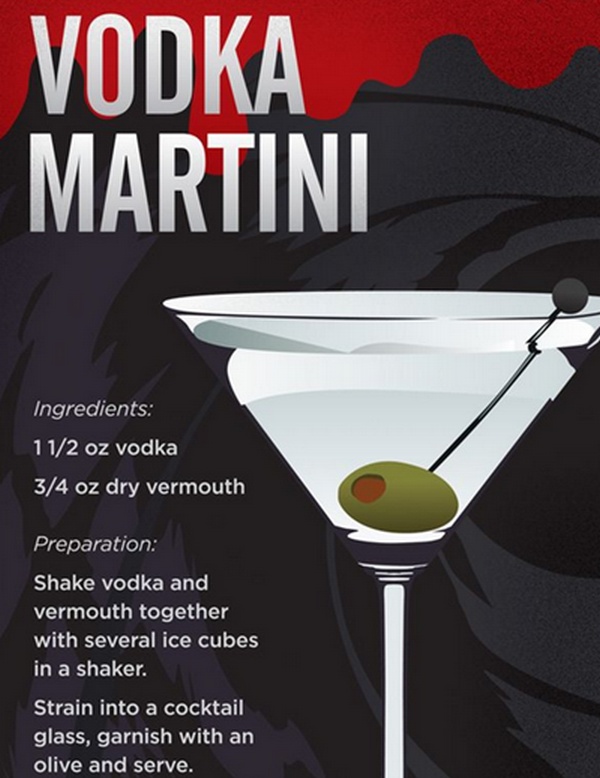 From dice shaped chocolates and sweets to custom printed chocolate coins foil-wrapped to look like poker chips to personalized shot glasses and mini flasks, there are plenty of casino themed gifts available at party supply stores to hand over to guests as they leave.
You can make your casino party as grand or simple as you want. You will need to take your preparation for this, but once done, it will be a great night. No one will forget this soon!