Top 10 Popular Casino Movies for Gambling Fans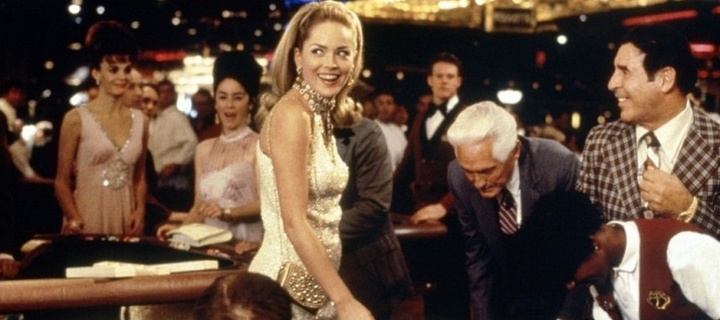 Spending some time away from the casino gaming floors and sitting down to watch a great gambling movie is one thing many gamblers enjoy doing. Some of the casino films are based on true events and real people. The movies about casino are a big hit – here's a few that have delighted audiences over the years.
Last Vegas
So this one makes the cut not because it was a particularly amazing movie, but because of its stellar cast. Getting the likes of Robert de Niro and Morgan Freeman together to rustle up a few laughs was always going to be an ambitious project, but the film shows that these actors have a sense of humour and it also has some heartwarming themes of friendship.
The Hangover
Arguably the film that inspired the aforementioned geriatric version, The Hangover has made its way into popular culture ever since it first debuted in 2009. Starring four guys who did some things they'd rather forget in Vegas, The Hangover will continue to inspire 'wolf packs' for years to come.
Croupier
There's a reason why Clive Owen was hotly debated to be the next James Bond before Daniel Craig got the role – effortlessly cool and suave, he fit the role of a croupier perfectly. It was almost a case of life imitating art for this 1998 hit – just as the main protagonist saw the opportunity to write a great novel, so too did directors see an idea for a great movie.
Runner Runner
A slightly more modern take on the casino scene, Runner Runner saw Justin Timberlake trying to exact revenge on the man who cheated him – via a game of online poker. However, Timberlake's Richie Furst soon realises that it's a very different game to play someone online and meet them face to face.
Casino Royale
As Daniel Craig's debut role as James Bond, the blond Brit certainly had a lot to prove, but he managed to do so with this slick and sexy classic. The film about casino takes it all back to where it began as 007 embarks on his first mission, which just happens to be a very classy game of poker, in which he meets some of his greatest loves and enemies.
21
Cheating in a casino is not something that is taken lightly. Years previous to this however, 21 told the true story of six MIT students who had become experts in card counting to take Vegas for millions.
The Gambler
Mark Wahlberg's remake may be getting rave reviews, but back in 1974, The Gambler was just as much of a hit, largely thanks to Godfather star James Caan. As a literature professor with a penchant for casino gambling games, the star would stop at nothing to get his gambling fix, even if that meant bringing harm to his nearest and dearest.
Ocean's Eleven
This 2001 classic was a hit as its original back in the 60s, but the modern take on a Vegas heist combined with the acting talents of Brad Pitt and George Clooney made this one even cooler. A team of gangsters led by Danny Ocean plot to rob three Las Vegas casinos simultaneously – what could possibly go wrong?
Fear and Loathing in Las Vegas
In one of Johnny Depp's earlier classics, Fear and Loathing in Las Vegas saw Depp and his lawyer, played by Benicio del Toro, venturing to Nevada for a drug-fuelled set of shenanigans. The film made poignant commentaries on 'The American Dream' and brought renewed interest in Hunter S. Thompson's 'gonzo journalism'.
Casino
Any gangster movie starring Robert de Niro is guaranteed to be a hit, and this 1995 Scorsese classic certainly packed a punch. Co-starring Joe Pesci and Sharon Stone, Casino is a violent and gripping portrayal of the dark underworld of the modern day casino, from money to love and deception.
If you like movies about the casino, then for sure you are interested in a real money game for free at the casino. On our website at the section "PROMOTIONS" you will find generous no deposit bonuses and free spins at most popular online casinos. Сhoose casino, get online casino bonuses and win a many money. Good luck!