Casino Mr Green is Most Profitable in 2017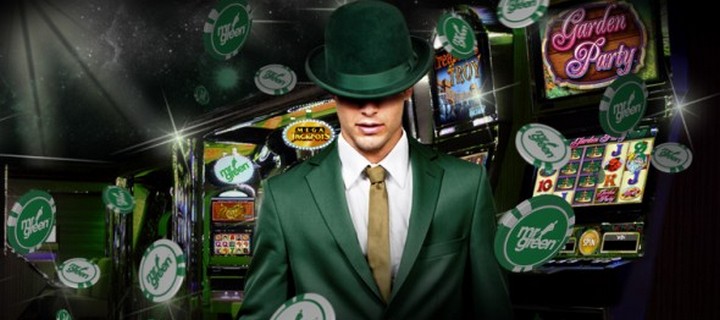 According to an announcement released earlier this month, the Swedish company declared full year 2017 gaming revenues of SEK1.192bn. When compared to its 2016 full year total of SEK924.5m, this equates to a whopping 28.9% year-on-year rise.
Put through the EBITDA (Earnings Before Interest, Taxes, Depreciation and Amortisation) filter, this represents a massive 103% rise from SEK91.4m in 2016 to SEK185.6m the following full year. Impressive stuff. So the key question here is: what has Mr Green done to enjoy such phenomenal growth?
Engendering Growth at Online Casino Mr Green
Here's what Per Norman, Group Chief Executive of parent company Mr Green & Co, had to say about the online casino and gaming operator's whirlwind year:
"2017 was Mr Green's most successful year ever. We delivered on our strategy, Mr Green 2.0, our product offering is better than ever and we expanded geographically. At the same time, we implemented a unique, industry leading tool for Green Gaming. 2017 was a positive year for us."
Let's break this down:
Product Offering | 2017 saw Mr Green launch its first online bingo and keno products to players. Other significant developments included an improved customer loyalty programme and the introduction of the new smart sportsbook.
Expanding Geographically | The big news internationally for Mr Green was undoubtedly the entry of its online casino into the Danish market. Though it launched only at the tail end of December, it has enjoyed a very promising start with a strong inflow of customers.
Green Gaming | 2017 also saw the company launch its new 'Green Gaming' feature – effectively a tool that encourages new customers to set limits for the risks they're willing to take during play. This innovation saw the company walk away with the Corporate Responsibility Programme of the year award at the prestigious 2018 Global Gaming Awards.
So what of the future for Mr Green? Is 2018 likely to be as successful as 2017?
The Next Steps
Considering the outlook for 2018, Per Norman stated:
"During 2018… we will continue to develop our offering and enhance the efficiency of our customer communication. Mr Green celebrates its tenth anniversary this year and it will be another exciting year in the company's history."
Reading between the lines, Mr Green's key drivers will likely be continued improvement of digital marketing, new product launches and the entry into Denmark. Recent acquisitions (it acquired Evoke Gaming for €7m in December), as well as some possible new additions, are likely to have an impact too.
While all of these aspects are likely to be important, it's arguably the 'new product' element that will be observed most keenly. The reason for this is that the key new product in Mr Green's arsenal is an exciting new 3D virtual live casino platform that's been developed in conjunction with leading digital gaming systems supplier, NetEnt.
Going Beyond Live
This new live experience, called Live Beyond Live, uses blue screen technology to merge digital 3D backgrounds with live dealers to create an absorbing real-life casino experience. Mr Green Ltd CEO Jesper Karrbrink explained the concept further:
"We had a vision of being more entertaining. We want to be the most entertaining casino out there. We all know that the live casino is growing like crazy, it is where the people want to be and we want to take that further so we came up with this idea, Live Beyond Live."
Live Beyond Live features moving background assets, additional angles, improved audio quality and real-time 'moment of excitement' notifications from other tables to generate a virtual environment that's as close to real life as possible.
All of this is (currently) set in one of gentleman gambler Mr Green's houses – a penthouse in Los Angeles, no less – but Karrbrink hopes this will be expanded in the future.
"Who knows, in future we could perhaps play on his yacht in the Mediterranean, in his castle in Scotland..."
The fact that this product will be branded by and exclusive to Mr Green Casino for the first 12 months is a really big deal. After all, exclusive products are great for attracting and retaining customers, something every company that wants to enjoy continued growth needs to do well.
Currently, Live Beyond Live is available on mobile devices only (a reflection on the growth of smartphone and tablet-based play). A desktop version will be launched soon, so watch this space.