2016's top gambling stories:
Skill-Based gaming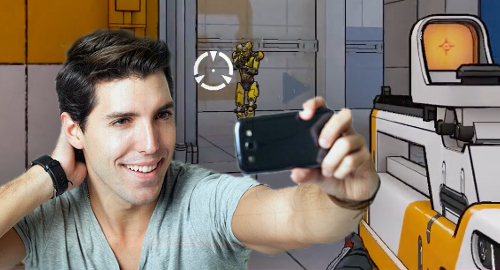 Like boiling frogs, US casinos took a long time to realize that the millennial generation viewed giant halls of slot machines with the same level of scorn they reserve for land-line phones. Surveys have confirmed that traditional slots, even ones with themes that theoretically should appeal to younger gamblers, just aren't cutting it with the young 'uns.
This year saw the first tangible progress in casinos offering gaming products aimed squarely at millennials. New Jersey regulators followed their Vegas counterparts by tweaking their rules to allow Atlantic City casinos to offer machines that incorporated skill-based elements more familiar to arcades than casino floors.
Gamblit and GameCo each signed deals with Caesars Entertainment but GameCo won the race to become the first skill-based gaming developer to bring its product to market in Caesars' three Atlantic City properties, and extended that presence to AC's Tropicana in December.
But the skill-based games may remain confined to AC, Vegas and a handful of other destination casinos, at least for a while yet. Regional casinos can't necessarily dedicate a good chunk of their gaming floor to an as yet unproven commodity. This fall, Penn National Gaming Tim Wilmott voiced skepticism that catering to millennials made good business sense, at least for the next decade or so.
SANDS SETTLES WITH EVERYONE
Las Vegas Sands found itself on the wrong side of the law on multiple occasions in 2016, including reaching a $9m settlement with US federal authorities over its dodgy dealings in Macau and mainland China. Nevada regulators later dinged Sands for a further $2m over the same lapses.
The year also saw a resolution to the six-year legal fight between Sands and former Sands China CEO Steve Jacobs, who was unceremoniously turfed in 2010 for reasons that may forever remain unclear. Sands used every procedural trick in the book to drag out Jacobs' wrongful termination suit, evidently in the hope that he'd lose faith and abandon his Sisyphean quest.
But Jacobs kept winning the legal skirmishes, including whether Sands' internal data on its Macau operations was admissible evidence. Fear of this info becoming a matter of public record was apparently all the motivation Sands needed to resolve the case, and while the terms of the settlement remain confidential, sources claimed Jacobs (and his lawyers) walked away with as much as $100m.
No sooner had Sands rid itself of its Jacobs problem, it found itself under investigation for using Nevada housekeepers as 'shills' to conceal the identities of high-rolling Chinese gamblers patronizing Sands' Vegas VIP rooms. Meanwhile, Sands' Adelson continues to claim online gambling is incapable of adhering to proper know your customer protocols. Truly, irony is dead.
ALSO-RANS
Also making casino waves in 2016 were Phil Ivey's failures to convince American and English courts that cheating at baccarat isn't really cheating if the casinos are so greedy that they agree to provide you with all the tools a cheater needs.
The year brought a merciful conclusion to the Baha Mar bankruptcy saga, as Hong Kong's Chow Tai Fook Enterprises stepped up to the plate with a ten-figure check that ensured the long-stalled Bahamian resort will host more than mothballs in 2017.
Sadly, mothballs and rats are the only guests currently living it up at the Trump Taj Mahal. The Taj became the fifth Atlantic City casino to close since 2014, the victim of declining revenues and labor strife, and state legislators' moves to block owner Carl Icahn from pulling a union switcheroo reportedly have the billionaire looking to sell the vacant property.
The Philippine Amusement and Gaming Corporation (PAGCOR) decided to get out of the casino operation business in 2016, and while it will take a while for PAGCOR's Filipino Casino venues to transfer ownership, PAGCOR has determined its future will involve a purely regulatory role.