2016's top gambling stories:
Macau bounces back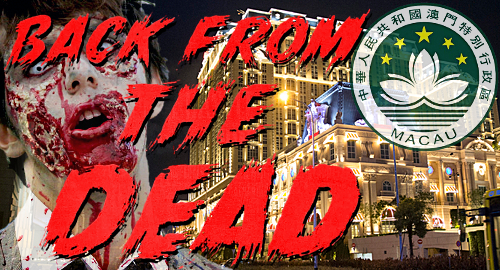 Macau's casinos broke their prolonged losing streak in August, posting their first year-on-year gaming revenue gains in 26 months. The positive momentum has continued for four months now, offering operators further hope that their long jurisdictional nightmare is finally behind them.
Macau welcomed two new integrated resorts in 2016, and so far the pair have experienced wildly different fortunes. In keeping with Wynn Resorts' boss Steve Wynn's penchant for opulence, Wynn Palace was aimed at high-end customers, a demographic that wasn't yet in short supply when the $4b project began construction several years back. Wynn Palace has to date performed far below expectations, forcing management to make changes to its gaming floor meant to attract more mass market customers.
By contrast, Las Vegas Sands' Parisian Macao roared out of the gates, reporting earnings of $19.2m in its first 18 days while generating massive foot traffic to its Eiffel Tower replica. Sands' traditional emphasis on the mass market appears especially prescient given that the VIP share of Macau's overall gambling revenue fell to a record low in Q3.
That ongoing VIP slump played havoc with some of Macau's better known junket operators. Iao Kun Group Holdings reported a nine-figure loss in Q2 while closing four of its five Macau VIP rooms and reneging on its commitment to buy a South Korean casino after it couldn't raise the necessary financing. The once vaunted Neptune Group announced that it was getting into the money lending business because it couldn't foresee when its floundering gaming operations might rebound.
The already struggling junkets took a further hit this spring when Macau regulators banned telephone proxy betting. While the practice is reportedly still available in some Macau VIP rooms, the subsequent gains in other gaming jurisdictions like the Philippines strongly suggest that junkets have encouraged their high-rollers to dial new phone numbers.