Online Casino Industry Sees Bitcoin Bouncing Back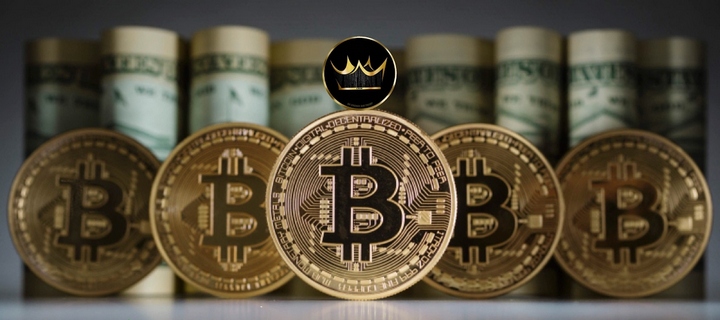 Bitcoin is back on track again having dropped below the $5,600 mark this weekend, at the time of writing it traded at $7,566 per coin. It remains to be seen whether it's going to punch through $8,000.
Despite Bitcoin's yo-yo dance it bodes well for the online casino industry and cryptocurrency enthusiasts. After every hard fork the digital currency always bounced back with a vengeance, investors are upbeat irrespective of large sell-offs due to increased pressure which forced the currency down.
Substantial Increase in Value
There's a lot of positive news surrounding Bitcoin at the moment hedge funds are warming to all things crypto at the moment, it stands to reason that its upward trajectory will continue long into the night. November the 1st saw Bitcoin clip $7,000 the highest its ever been. The previous week it traded at $7,800 but overnight it dropped by 25%. The best bit is that at the beginning of the year (January 2017) 1 Bitcoin traded at $1,000, compared to today's value it's an increase of 700%.
"Hedge funds CME Group and Man Group said that they will invest heavily in Bitcoin in the coming months will will further drive the digital currency's market value."
Regulators have warned investors about its volatility especially retail companies. However, the globe's biggest hedge fund and finance companies like what they're seeing at the moment and started investing heavily in Bitcoin. With the weekend looming Bitcoin might recover to its former value of $7,800 and hopefully it will continue its meteoric rise.
The political unrest in Zimbabwe caused the price of Bitcoin to soar to new heights. At the local exchange Golix, Bitcoin traded at an impressive $13,499 because of the military coup in the country which ended the tyrant Robert Mugabe's reign. One Bitcoin in Zimbabwe is trading at twice the value of international markets which is a good indication of the crypto's commercial value.
Due to the volatility of Southern African countries many local investors are now turning their gaze toward Bitcoin, it's seen as a hedge in times of political and economic uncertainty and not prone to inflation. Due to increased demand for Bitcoin (and other digital currencies) it's fast becoming a major player in volatile markets.
Why Online Casino Players and Investors Prefer Bitcoin?
Compared to fiat payment methods such as credit card transactions Bitcoin only costs a fraction and withdrawals are cleared within minutes. Credit/debit card transactions can take up to 5 working days before they're cleared and a slew of verification documents are needed before player wins are credited to their accounts.
With Bitcoin the only information that's required is an email address and user name. The bitcoin casino games are provably fair meaning that they're safe to play and payouts are completely random. The security Bitcoin wallets use are top-notch and Bitcoin users can gamble at their favorite online casinos since the cryptocurrency is not tied down by any regulation.
In summary. Even though Bitcoin has been criticized heavily it continues to surprise all the skeptics, it's safe to say that it's given the man in the street control over how and where they can spend their hard-earned cash.
Bitcoin will experience a bunch of spikes, as economic and political uncertainty continues to grip the globe, the demand for it will continue to rise.