2000 Free Spins with Wheel of Fortune at Casino BGO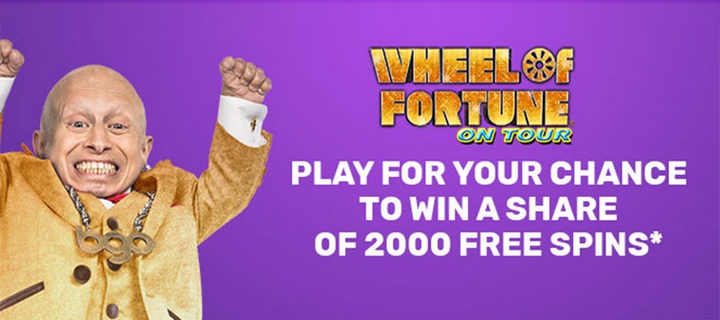 Real money casino Bgo is going on tour and you're invited to ride along!
Сollect your points 10th of October 2017 and climb the leaderboard for a chance to win your share of 2000 free spins at Bgo casino! All you have to do is opt in and play the Wheel of Fortune on Tour online slot game by IGT.
Earn Fuel Points as you play this fun casino game and you'll receive Fuel Tanks. For every Fuel Tank you collect, you'll be rewarded with 1 point on the leaderboard. Climb to the very top and collect your share of the prize pool!
1st prize: 1000 free spins
2nd prize: 500 free spins
3rd prize: 200 free spins
4th prize: 100 free spins
5th - 10th prize: Various free spins
All free spins will be rewarded to players once the promotion ends. Put your free spins to good use on the Wheel of Fortune on Tour and slot and be a winner!
This promotion at real money casino Bgo will run until Tuesday 10th October 2017, 23:59 BST.
Players will earn 1 point on the leaderboard for every fuel tank earned. Players are only eligible for this promotion if they play on Wheel Of Fortune On Tour slot game.
Fuel tanks earned during the promotion will be totalled across both the Desktop and mobile versions of Wheel of Fortune on Tour.
Fuel tanks are earned by playing the Wheel of Fortune On Tour slot game. Players earn 1 fuel tank for every 10 fuel points earned in the game. Fuel points are awarded from each Bonus scatter symbol that lands anywhere on the reels during the base game. More information can be found within the game.
Bonus funds wagered will not count towards earning leaderboard points.
10 prizes will be distributed to winners based on the total fuel tanks collected from wagering.
The leaderboard will display a total of 10 players with the highest number of points. The leaderboard will be updated on weekdays (Monday to Friday) before 16:00 BST, with total points accumulated during the whole promotional period.
Any player found to be abusing the spirit of the offer will be excluded from the offer.
Winners will be credited with their Free Spins by 18:00 BST 11th October.
Don't miss out on all of the exciting spins and big win rewards that could be yours at Bgo casino.