2016's top gambling stories:
Russia's new rules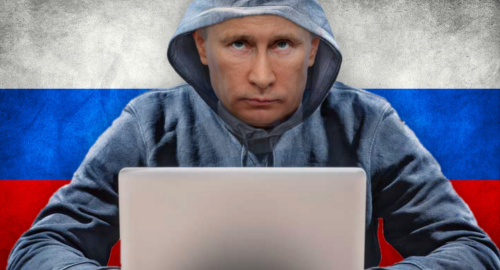 The Russian market welcomed its first officially licensed online sportsbook in February via Liga Stavok, which has since been joined by a flurry of other bookies. The online transition has been slowed by the requirement to channel all online payments through centralized hubs, registration for which can be a tedious three-stage process that involves ID confirmation at retail points-of-sale.
To help funnel Russian bettors to these new sites, the nation's telecom watchdog Roskomnadzor has been blacklisting unauthorized gambling domains with the same level of enthusiasm that Russian fighter-bombers display when attacking Syrian civilians. In one week alone in November, Rodkomnadzor blocked nearly 1,000 domains.
This online clampdown went beyond actual betting sites to include payment processors, online gambling affiliates, other advertising channels, even the gambling sites' social media accounts. In November, legislators announced plans to boost Roskomnadzor's ability to automate the process of blocking mirror sites for previously blocked operators.
Russia's licensed bookies were also hit with a series of significant fee and tax hikes, leading the industry to complain that legislators didn't understand how the betting business worked. While one of these hikes was later reduced, Russia's bookmakers continue to believe their industry is being squeezed to a point that the regulated market – which still hasn't offered any indication it plans to approve poker or casino products – will be unviable.
REGULATORS' CONCERNS OVER 'GREY MARKET' ACTIVITY A SHAM
The year saw several major gaming regulatory agencies admit that their stated interest in what their online gambling licensees did in other markets was largely posturing.
In 2014, the UK Gambling Commission implemented its new online licensing regime, which required all UK-facing operators to legally justify their operations in any international market from which they derived 3% of more of overall revenue.
Most operators responded with token gestures, exiting a handful of unprofitable markets while remaining in larger markets that were more crucial to their bottom lines. In February, Bwin.party's new owner GVC Holdings announced that Bwin.party brands would be re-entering many of the markets they'd previously fled, a seemingly provocative move that elicited no response whatsoever from the UKGC.
In October, UKGC compliance manager Richard Bayliss participated in an EiG Berlin seminar, during which he confessed that the UKGC had little interest in extraterritorial policing and that the UKGC "was not going to force laws upon other jurisdictions." Only if a country were to launch legal proceedings against a UK-licensed operator would the UKGC even consider mounting its own investigation.
Similarly, the grey market policy the New Jersey Division of Gaming Enforcement (DGE) announced in April for its online licensees was exposed as toothless in June when the DGE found GVC's business in legally sketchy markets were no impediment to the Bwin.party brands continuing to operate in New Jersey.
Three months later, the DGE struck a deal with the Kahnawake Gaming Commission (KGC) to force KGC licensees to halt their US-facing operations. The fact that the DGE made the effort to shield DGE-licensed sites from international competitors while ignoring licensees' actions outside the US exposed the DGE's high-minded suitability requirements as little more than bog-standard protectionism.