2016's top gambling stories:
esports betting gets skinned alive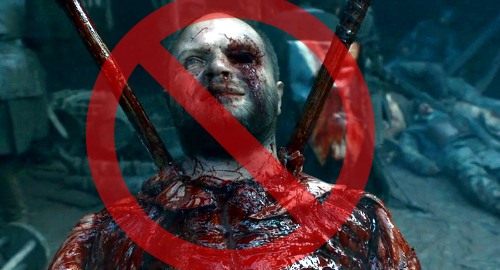 The year saw a significant rise in eSports betting's public profile, but as with daily fantasy sports in 2015, the press was largely negative. While bona fide wagering on the outcome of eSports events made inroads at traditional bookmakers, it was the far more controversial category of 'skin betting' that garnered the headlines.
By July, eSports game developer Valve Corp was formally demanding that third-party sites stop using its Steam marketplace to facilitate betting with skins, aka in-game virtual goods, on lottery-style games with random outcomes. It took a while, but the major skin betting sites eventually conformed to Valve's edict.
Valve, which had long turned a blind eye to the practice of skin betting, had its Road to Damascus epiphany after getting hit with class action lawsuits. The suits were filed by aggrieved players who'd been convinced to wager on skin betting sites promoted by several eSports players who failed to disclose their ownership stakes in the sites.
The headlines got worse in September when the UK Gambling Commission filed the first legal action against a pair of eSports YouTubers for promoting illegal gambling. The following month, Washington state regulators threatened legal action against Valve unless it did more to purge skin betting operators from Steam.
The news wasn't all negative, as regular eSports betting against the house got a boost in November after data provider Betradar inked a deal with DOJO Madness to provide traditional bookies with eSports betting odds. That same month, William Hill US became the first Nevada-licensed bookmaker to offer eSports wagering and online betting mainstays Pinnacle announced in December that its eSports betting count had more than doubled in 2016.
Daily Fantasy Sports Comedown
Like Icarus, the US daily fantasy sports market fell back down to earth in 2016. Guaranteed prize pool entry fees were down at both DraftKings and FanDuel, and neither company came anywhere near last year's excessive marketing expenditure, in part because they could no longer afford it.
Both companies were knee deep in lawyers dealing with class action lawsuits and paying millions to resolve the New York Attorney General's deceptive marketing probe. The companies were also spending big on lobbyists to convince state and federal politicians not to impose further restrictions on DFS activity after last autumn's backlash.
After months of rumors, November saw DraftKings and FanDuel announced plans for a "strategic merger of equals." While the merger would allow the companies to cut costs by sharing legal burdens and trimming payrolls, doubts remain as to whether anti-trust regulators will approve the creation of a company that would utterly dominate the US DFS industry.