British Bookmakers and Third Child by Prince William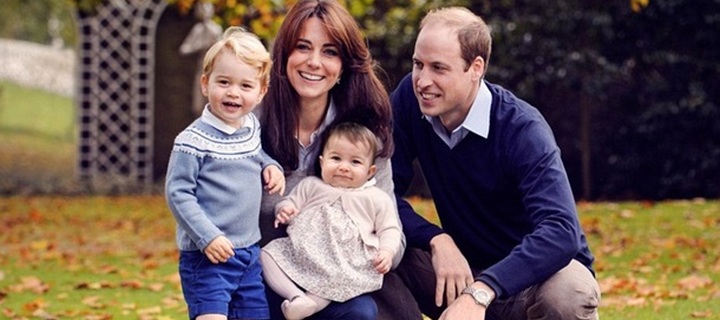 Kate Middleton - wife of British Prince William, is less than three months pregnant, and the announcement already has overseas sports betting shops offering up odds on the upcoming baby's sex and name possibilities.
Early Monday morning, the Duchess and Prince William revealed that they are once again to be changing nappies, or at least having a nanny do so. They are already the parents to four-year-old Prince George and two-year-old Princess Charlotte.
"Their Royal Highnesses The Duke and Duchess of Cambridge are very pleased to announce that The Duchess of Cambridge is expecting their third child," a Kensington Palace statement read. "The Queen and members of both families are delighted with the news."
As for the sex of their third child, it's about even money at Irish bookie Paddy Power. The oddsmaker has both male and female at 10-11, or -110. A $100 wager on the correct sex nets the gambler $90.01.
With implied odds of 52.38 percent, the 10-11 line almost guarantees that regardless whether a prince or princess is born, Paddy Power will come out on top.
Writing for CNN, British journalist Harry Mount says monarchists will welcome the aristocratic baby news, as the rule of thumb for monarchy lineage is to "produce an heir and a spare." Reigning monarch Queen Elizabeth II's oldest son Charles is the heir apparent. Prince William is next, followed by Prince George, Princess Charlotte, the unborn baby, and then William's younger brother, Prince Harry.
Paddy Power is also asking bettors what the baby's name will be, with both boys and girls in the mix. Alice, Arthur, Henry, and Victoria are the frontrunners at 10-1. A $100 bet on the guessing the correct name returns $1,000.
Alexandra and Mary are next at 12-1, followed by Albert, Grace, and Frederick (14-1), and Alexander, Olivia, James, Philip, and Elizabeth at 16-1. Prince William's late mother's name Diana is also a possibility at 20-1, as is Kate/Catherine (the Duchess' full name) at the same odds. A junior William is at 25-1, while the prince's father's name Charles rates a distant 33-1.
For the most loyal Paddy Power customer, the name Paddy is also available at 500-1. The no-chance bet would return $50,000 on a $100 wager should the royal family do the unthinkable. And if Kate and Prince William decide to borrow President Donald Trump's first name for the royal baby, a $100 bet would return $20,000 on 200-1 odds.
Meanwhile, Paddy Power is also taking bets on 32-year-old Prince Harry's relationship with actress Meghan Markle. The 36-year-old Los Angeles native has been dating the red-headed royal for over a year, and oddsmakers believe an engagement is forthcoming, and perhaps a shotgun wedding.
Paddy Power asks "will the couple marry in 2017?" on odds of 9-1. The line means that books feel there's about a 10 percent shot of that happening. The bookmaker also asks whether Harry will make a cameo appearance on Markle's USA Network TV series Suits before 2018. That line is being offered at 40-1.