Online Casinos are Officially Banned In Australia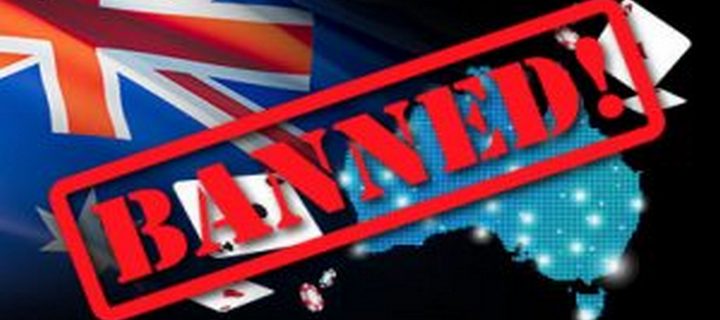 In March of 2017, the Senate of Australia approved changes to the Interactive Gambling of Casino Amendment Bill 2016.
These changes were set to place a ban on all online real money casinos and poker sites. As of the 9th of August 2017, the bill was passed and is expected to come into affect withing 30 days.
Passing the Bill in Australia
In an attempt to curb the arise of possible gambling of casino addiction, the Australian Senate passed drastic changes that were made to the IGAB 2016 bill.
When this took place, many online casinos realised that this meant a huge change was about to take place and effectively jumped ship. Many casino software providers were also a part of this exodus from Australia.
Sites such as 32Red Casino as well as Vera & John were among the first to make the jump. It's expected that PokerStars will be next in line after announcing that they would be pulling out of Australia once the bill was passed.
Senator Leyonhjelm, one of the main supporters of legalised poker gambling said that the bill amendments were "stupid", but Australian Senate obviously disagreed.
Many in the industry hoped that the bill passing would be delayed until after the release of a new online poker inquiry.
The report was set to be published in the middle of September and would reveal how players viewed the online poker industry. Senator Leyonhjelm supported this report and hoped to regulate the sector.
It's been argued on numerous occasions by Senator Leyonhjelm that online poker is in fact a game of skill and therefore should be reclassified. A separation from online casinos that rely on slot machine games and games of luck could have proved to be the perfect way to regulate the poker sector.
Unfortunately, as the Australian Senate has passed the bill along with all of its amendments, both online casino sites and poker sites will be banned.
The passing of the bill will mean that no new casinos will be allowed to target Australian players. However, Senator Leyonhjelm stated that he believes players will simply find illegal ways to enjoy their favourite online casino games. But only time will tell.