Rainbow Ryan - Slot by Yggdrasil Gaming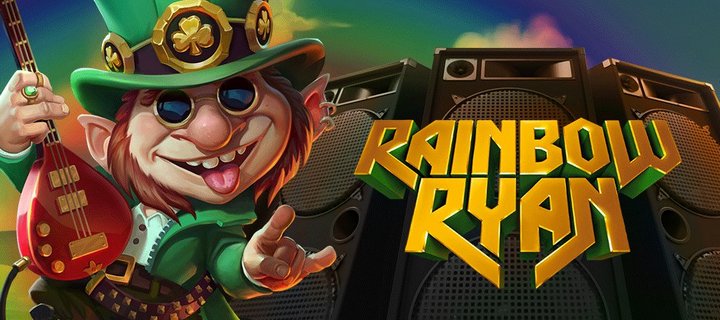 Yggdrasil Gaming's rebellious new slot machine game, Rainbow Ryan slot is featuring a leprechaun as a rock superstar. Rainbow Ryan slot's main feature is synced reels, in which Ryan shreds riffs at any time in the base game to sync up to six reels.
More sweet tunes are activated during Free Spins round, where players will have at least two synced reels each spin giving the chance for more synced reels with each consecutive spin.
Rainbow Ryan video slot game gives players a chance to win up to a staggering €510,000 with a single spin. Rainbow Ryan also offers high-quality animations with which the title character reacts to winnings during gameplay.
While spinning its reels players can also benefit from a world-class soundscape that raises the bar for what is possible with audio in video slot games. Rainbow Ryan slot shows a different approach to traditional leprechaun themed slots, offering a rock 'n' roll setting creating a perfect backdrop for Ryan's solo riffs.
Head of online slot games at casino software provider Yggdrasil Gaming, Jonas Strandman, said:
"Rainbow Ryan is a great game in many ways, but its most outstanding feature is the way the game's soundscape harmonises with the visuals."
"Our miniature superstar Ryan reacts with rocking tunes to the reels, delivering players a sound experience that's previously unheard of in slots."
"It's a very catchy feature, and at the same time utilises technology that we are developing further for future games."
Rainbow Ryan is backed by Yggdrasil's collection of in-game promotional tools, BOOST, that give operators the chance to run several features designed to boost customer engagement and retention, including innovative in-game Missions, leaderboards and raffle engines.