First Cypriot Casino to Generate €800 Million by 2022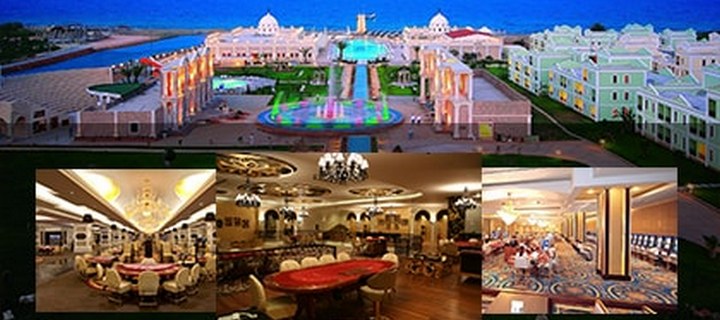 The Republic of Cyprus expects that its first casino resort will generate around €800 million in contributions to the economy in its second year of operation.
The Government of the Mediterranean island nation and developers signed the final agreement that authorized the project at a special ceremony in late June. The mega-scale plan will include the construction of an integrated resort in the city of Limassol, of a satellite casino in the capital Nicosia, and of three slot machine games parlors in the districts of Larnaca, Famagusta, and Paphos.
Hong Kong developer Melco International Development will be in charge of the scheme. It will manage the gambling of casino properties together with local partner CNS Group. Melco submitted its bid for a casino license last year together with fellow operator Hard Rock International. The latter company quietly pulled out of the multi-million-euro project last week.
Iacovos Galanos, a spokesperson for the investment group behind the casino plan, told the Cypriot House Committee on Trade that 4,000 jobs will be created during construction and 2,400 permanent ones will be generated once all facilities are fully operational.
Mr. Galanos further noted that Cypriot nationals will be hired with priority over candidate employees of other nationalities. Under the terms of the casino license issued by the government, a big portion of the future resort's workforce should be represented namely by Cypriot nationals.
Under the development plan, the main complex will feature a 500-room hotel, reception areas, a pool, dining facilities, and conference rooms. The casino floor will offer 1,200 slot machine games and 135 most popular table games.
Melco is set to open a temporary casino in Limassol, while the main property is under construction. It was confirmed on Tuesday that the site for that temporary casino as well as for the satellite casinos to be opened in other parts of the nation have been selected and are awaiting a green light from the Gaming and Casino Oversight Authority.
The temporary casino and the satellite facilities are expected to open doors sometime in the early 2018, possibly in February 2018. Melco representatives also revealed that the foundations for the integrated resort will, too, be laid in the first quarter of 2018, if everything goes according to initial plan. The property will target 2020 opening.
Commenting on the major project, Christos Mavrellis, President of Cyprus' gambling regulator, told media that they will monitor closely the development of the nation's casino industry and that they are even considering the possibility to hire foreign experts to assist them in carrying out the necessary inspections.