6 Tips for Newbie of Online Casinos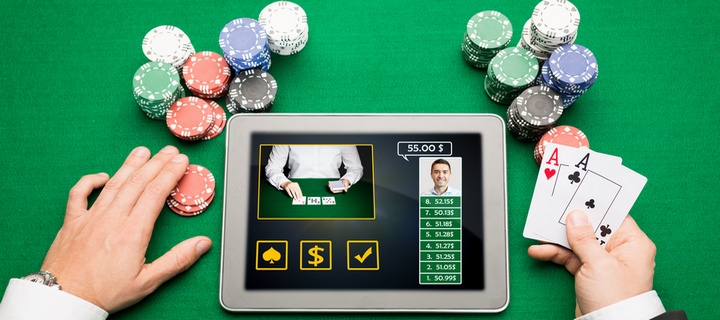 1. Don't rely on beginner's Luck forever
Most gamblers will tell you that beginner's luck is a thing. You start out, you hit a substantial win – especially in newbie's terms – and then you get cocky. "Wow, I had no idea online gambling is so easy to master! I'd better wager the rest of my money right now while I'm ahead." One word: don't.
Be­gin­ner­'s luck doesn't last forever; stop while you're ahead and enjoy the moment.
What you should do is step back and relish that first win. Take a breather, cash out your money and stop while you're ahead. There's no reason to get carried away right off the bat, is there? There'll be plenty more gaming sessions in your gambling history, don't worry. For now… enjoy.
2. Read the online casino site terms and conditions carefully
This one's as old as time (or as old the internet, at least) and no matter how many times we reiterate it, there will always be players who dismiss the advice as unimportant. It isn't. Truly, so many potential problems and issues that may arise during your stay at a casino can be prevented by simply reading that casino's Terms and Conditions.
How so? Well, each casino is different and will have its own set of Terms and Conditions. By reading them, you'll know what exactly that casino offers, what it expects you to do, all the dos and don'ts of playing online slots, claiming bonuses and offers and lots more. Don't just tick off the 'I agree' box; read the Terms carefully and rookie mistakes will be reduced to a minimum.
3. Study the bonus programs of casino
As a newbie, you may get overly enthusiastic that a casino is willing to give you free cash to play with and we get it. What a casino veteran may tell you, however, is that bonuses come with their own set of rules. What does this mean?
Different casino bonuses come with their own set of rules, so read the bonus Terms carefully. Namely, before you go to an online casino and get your free money for playing, make sure you read all there is about the bonus. That means, pay attention to the bonus' wagering requirements – or how many times you need to play it through before you can withdraw your winnings – expiration date (they don't last forever!), minimum deposit amounts, maximum cashout amounts, game restrictions (you can't use it on every online slot you like!)… the whole lot. Only when you've thoroughly studied the bonus in question should you proceed to claiming and using it.
4. Use tips from professional gamblers
If you read the reviews of players who've already played there, you can start out a lot more confidently.
5. Read unbiased reviews and play casino games free online
To be safe, read unbiased reviews and play online slots for free before playing for real money. That way you'll gain knowledge and experience before you even set foot in a casino and spend your hard-earned money on a deposit.
6. Have fun playing casino games online with best wins
Internet casino games are a fantastic invention: they allow you to play anywhere, anytime, for as long or as short a time as you want to, with no added expenses or noisy casino crowds. Playing at an Internet casino can be a wonderful pastime.
Most importantly, remember that you are playing at the online casinos to have fun! This isn't an entrance exam to get into University. Your life doesn't ride on the next move that you make.
Enjoy internet casino games today and join the adventure!