Extremely Lucky Bgo Casino Player Wins Two Jackpots on the Same Slot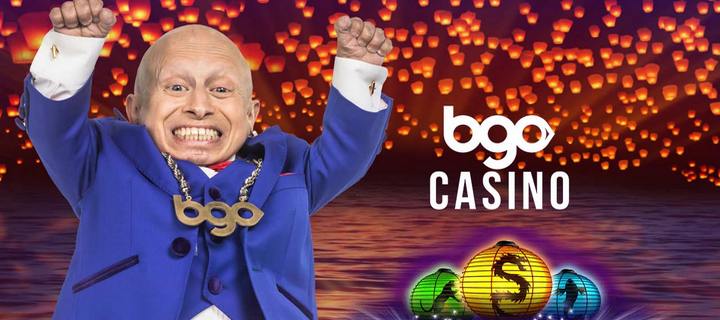 Winning a huge jackpot while spinning the reels of a fun slot is something all punters dream of achieving. But how would you feel about winning TWO huge jackpots?
A player who goes by the name of Sandam placed bets on Mega Jackpots Star Lanterns video slot machine games from IGT and managed to win not once, but twice within a single month! This lucky Bgo customer took home a total staggering win of £1.7 million.
The first win took place on Good Friday when Sandam placed a bet on the Mega Jackpots Star Lantern online slot game and won a huge £1.3 million. A little under 4 weeks later, she was at it again and decided to try her luck on the same slot.
In an amazing turn of events, Sandam's luck once again played a role and she took home an additional £627,000!
The 40-year-old punter commented on her big wins, saying:
"I just couldn't believe it when I won the first jackpot. But when the second win happened less than a month later I thought there must be a mistake. The first thing I'll splash out on is a new car and there'll be lots of treats for the family lined up too."
Bgo couldn't be happier for their loyal customer.
"Sandam has been a customer since 2015. The double jackpot win shows that with the right strategy, the big games do pay out and we're seeing the popularity of these games rise steadily,"
said Allan Turner, Head of Marketing at Bgo Casino.
"We pride ourselves on exceptional customer experiences and a huge range of games for our players and we're always really pleased when we can payout on life-changing jackpots such as these!"
Luck by the numbers
According to statistics, this very lucky player beat the odds of 625 million to 1 in winning the jackpot twice!
You have more chance of being struck by lightning, dating a supermodel, winning an Oscar, or giving birth to identical quadruplets, than Sandam had of ever being this lucky.
Sandam certainly must have had Lady Luck by her side for sure.
Do you want to be the next big winner at bgo Casino? Sign up for an account today and start playing!