Video Poker Machines in Hospital of Las Vegas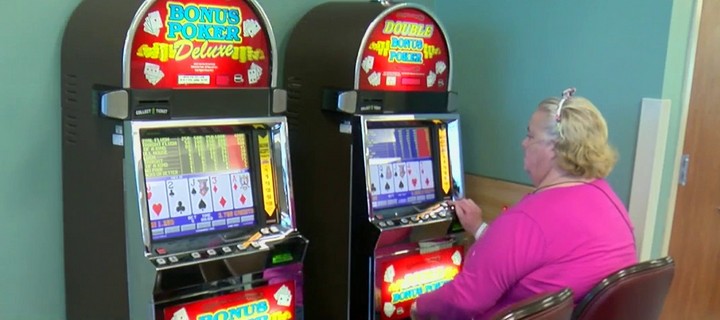 The HealthSouth Rehabilitation Hospital has introduced two video poker machines for Parkinson's sufferers patients. It not for purposes of entertainment, but to help with the therapy routines of patients who suffer from Parkinson's and other motor-neuron diseases.
Almost a million Americans are afflicted with the debilitating effects of Parkinson's disease. Parkinson's disease describes as "a chronic and progressive movement disorder, meaning that symptoms continue and worsen over time." With no cure, sufferers often have enervating and ever-lessening movement control, leading to severe shaking and trouble with coordination.
"What we know about gambling is that it stimulates the prefrontal cortex and that's an area of the brain that can be damaged in a traumatic brain injury,"
Sarah Tempest, a speech pathologist at the facility, explained Fox News.
Video poker isn't the cure for Parkinson's or other diseases, but HealthSouth Rehab believes it will serve as a creative supplement to a normal rehab routine. Tempest suggests this type of stimulation and interactive game will help patients improve memory and problem-solving skills, and learn to focus.
Although the machines are real, patients not using games for real money, they play for free, and sessions only run for about 15 minutes at a stretch.
It's no surprise the concept of using video poker machines as a form of rehabilitation was discovered in Las Vegas. After all, gambling is a way of life in Sin City.
here don't appear to be any other rehab centers using this method. But that could all change if the results at HealthSouth are positive.