UK Horse Racing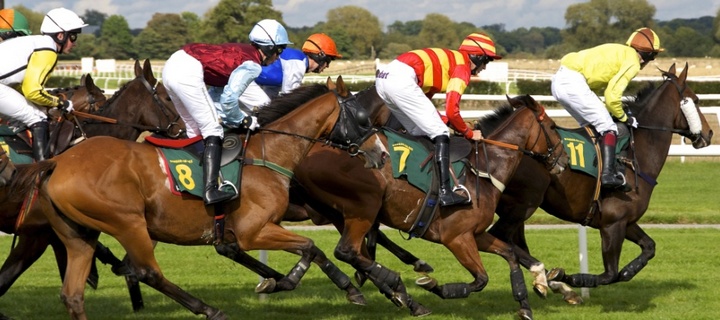 The European Commission gave full approval on the UK government's reforms of the sport's central funding system and British horse racing has received a boost.
All bookmakers will be required to pay a ten percent levy on all gross profits derived from betting on British horse racing above a $500,000 ($640,000) threshold.
Under the previous system, which has been in existence since 1961, only betting firms based in the UK were required to contribute to funding, but now the levy will apply to all companies that offer bets on British racing, including including on- and off-course bookmakers, betting exchanges and spread betting companies.
The vast majority of betting websites, even those owned by British household-name brands like Ladbrokes and William Hill, are based offshore.
"This move will help secure the future of horse racing in Britain by making sure that gambling of casino firms pay a fair return to support the sport,"
said sports minister Tracey Crouch, whose department is behind the reforms.
"Horse racing has a strong heritage in this country, employing thousands of people and is enjoyed by many almost every day of the year. This new approach to the Horserace Betting Levy will help sustain and develop the sport."
The horse racing industry believes the new levy will help create a stable long-term funding process for the sport. BHA chief executive Nick Rust said that it will allow racing to secure "a fair return" from betting companies.
The new deal will boost prize money and provide extra funding for everything from racing integrity to equine welfare and veterinary science.
"We look forward to working closely with bookmakers to build an exciting future for both our industries,"
Rust said.
"The new levy has the potential to put an end to unnecessary divisions between racing and betting as it creates a level playing field, removes the need for annual negotiations on the rate and provides long-term certainty for both parties."
Dissenting Voices
But the betting industry, which lobbied for a lower levy, says it already contributes handsomely to the racing industry through sponsorship deals.
It is also resents the fact that the old Levy Board, on which it had representation, will be replaced by a new racing commission, on which it currently has none.
"As one of the major contributors to the levy we would hope that multichannel betting representation will form part of any new distribution body,"
said William Hill's Ciaran O'Brien.
"It surely makes sense for both industries to have an input into how the funds are invested, otherwise this move represents an increase in taxation alongside a removal of representation."