How to Win a Progressive Online Slot Jackpots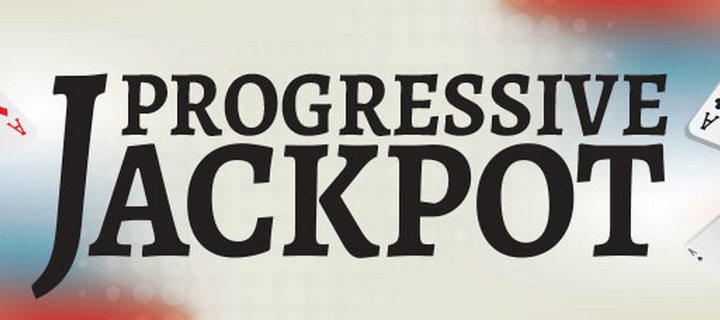 Did You want to win at online casino games? One dollar, ten dollars, or a thousand dollars is good winning . But if you want to get beyond winning that is merely good and get into winning that is amazingly spectacular, you need to try progressive jackpot games. That's where you can win jackpots of tens of thousands, hundreds of thousands, or even millions of dollars.
A progressive jackpot is, quite simply, a jackpot that progresses. In other words, a progressive jackpot is a jackpot that is not limited to a specific amount but, instead, grows bigger every time someone plays the game, and it keeps growing and growing until some lucky player does whatever is necessary to hit the jackpot. Then, while the lucky winner is collecting his cash, the jackpot resets and immediately starts progressing again.
Types of Progressive Jackpot Games
Just as there are many types of fixed-jackpot online casino games in general, there are also many types of progressive-jackpot online casino games. First, there are all kinds of online progressive video slot machines. There are 3-reel progressive slot games, 5-reel progressive slot games even progressive slot machine games.
The progressive online casino machines don't stop with the slot machines. There is a progressive online blackjack game, progressive online poker games, progressive online roulette games and progressive video poker games.
No matter what type of casino games you love to play, you can find a progressive jackpot game in online casino that give you the game you love with an opportunity to win an enormous progressive jackpot.
How to Win a Progressive Jackpot
There is no one answer to the question of how to win a progressive jackpot. Every game has its own rules. It's always important to understand the rules of casino games, but it's especially important when you play progressive casino games. Knowing what you need to do is the first step toward actually doing it and winning the big jackpot.
An important thing to keep in mind about progressive jackpots is that they don't become "due". The chances of winning are astronomically small no matter how large the jackpot has gotten. It's possible for a jackpot to grow large enough that a bet on a particular slots game will be a positive expectation bet, but it's not a practical opportunity to win. A 1 in a million shot is still a 1 in a million shot, even if the jackpot is up to $2 million.
And keep in mind that every progressive jackpot game also offers many ways to win lesser – but still very nice – payouts. So even if you are not lucky enough to win the progressive, you can still have fun playing any of these games and you can still go home a winner. This online slots has progressive jackpot: Age of the Gods Fate Sisters, Batman & Mr. Freeze Fortune, Diamond Dragon, Divine Fortune, Mega Moolah, Mega Fortune Dreams.
Register in Casino Luck, Bgo Casino, Videoslots Casino, 21Nova Casino and play progressive jackpots.