Australian government creates tits-up Tuesday
by banning online poker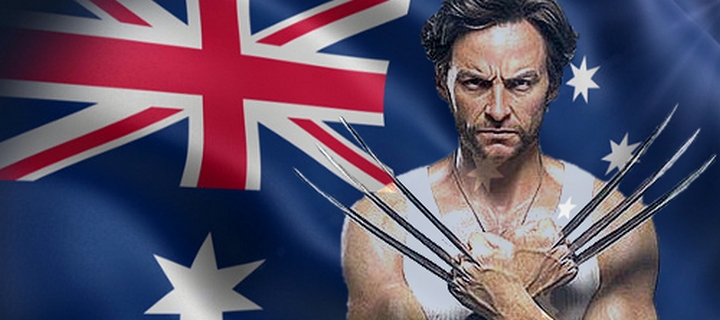 The Australian government has gone all America in the online poker community by prohibiting the game in a bid to cut down on legislative loopholes that they believe lead to match and spot fixing in other sports.
The US had Black Friday, and now Australia has Tits Up Tuesday.
What is going on in this crazy world of ours?
I read the other day that the recent 'strange events' like Americans making Donald Trump the most powerful man in the world, proves that we are part of a computer simulation, and some stupid teenager has gotten hold of the joystick.
I am starting to agree with this hypothesis.
The Australian government has passed laws that ban in-play gambling on live sporting events, and for some bizarre reason, online poker. Despite the sterling work of the Australian Online Poker Alliance (AOPA) and the Liberal Democrats Senator David Leyonhjelm, the Senate gave the thumbs up to the Interactive Gambling Amendment Bill 2016, submitted by Minister for Human Services, Alan Tudge.
The bill sought to close loopholes that existed after the 2001 Interactive Gambling Act and the 2015 Review of Illegal Offshore Wagering failed to provide watertight solutions. The primary reason for the new law concerns match fixing and spot fixing, but as Leyonhjelm pointed out during his speech in front of the lawmakers:
"Online poker is not a spectator sport. Nobody tries to fix a cricket match as part of a poker game. There is no public interest in banning it. It's insane that it even got caught up with it."
And yet it did, and now thousands of Australians who play poker, not just for fun, but for a living, face the same problems that Americans faced when they also banned the game back in 2011.
Why The Ban?
Australians like a flutter.
According to a survey conducted by H2 Gambling Capital, Australians were the biggest gambling losers of 2016 losing $990 per resident adult. Rather than look upon this as a business opportunity, the Australian government has decided that banning gambling (other than sports betting) is the solution.
Leynhjelm vehemently disagrees:
"Banning live betting on the Internet in this country will have no more impact on match fixing than banning the production of pornography in Australia would have on the availability of porn, the Internet just doesn't work that way."
The main issue that seems to have pissed off people like Tudge concerns the online bookmakers 'Click to Call' service which efficiently circumvented rules that attempted to ban in-play betting on live sporting events via the Internet by using a push button phone service. Tudge is also none too keen on gambling operators from outside of Australia taking money from the Australian public.
What Now?
The new legislation will force Australians who want to play online poker to leave the country or find a black market site willing to take their money. And there will be plenty of black market sites ready to take Australians money. And despite the risk, and history of these shady dealings not going down to well, Australians desperate for a game will continue to find a game.
Vera & John has already left the Australian market. 888Poker followed, and here is what a PokerStars representative had to say about hearing the news while cleaning the toilet this morning:
"We are aware that the Interactive Gambling Amendment Bill 2016 has passed the Australian Senate. Pending final approval by the House of Representatives, we are, as previously stated, readying ourselves to withdraw our real-money poker platform from the Australian market within the appropriate time period. Should it pass, Australian players will be able to continue to log in or play until we withdraw – and we will give clear guidance direct to our players on when that will happen. Our players remain a priority, and their funds will, as always, remain secure and accessible for withdrawal.

"We have serviced the Australian poker community for many years, and although it will come as scant consolation for some real money players living there, should the bill pass we will continue to offer free to play products within the jurisdiction. We remain dedicated to growing the game of poker."
Leynhjelm told the Huffington Post Australia that the decision was 'stupid.' He had implored the government to follow the lead of the UK Gambling Commission where punters are treated as 'individual grown-ups' and not a 'collective group of children,' but his pleas fell on deaf ears.
The politician's advice to online poker players?
"Notwithstanding the risks, screw the government, get a VPN and an offshore account and carry on as you are, and I wish you the very best of luck."