Top 10 Casino Robberies in History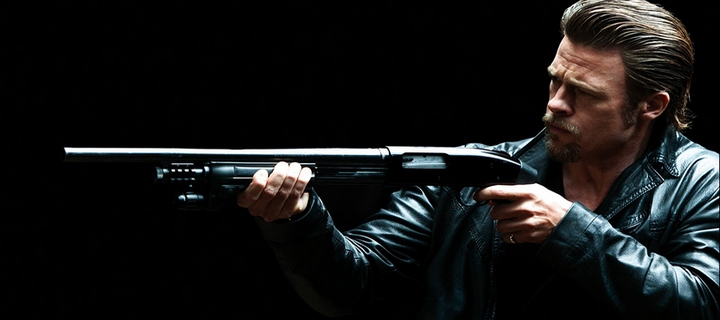 Real money casino invest heavily in surveillance among many other types of security systems so the thought of cheating in casinos is frightening enough let alone getting caught stealing. Nevertheless, this hasn't stopped some very daring people from attempting to rob casinos.
Most have failed but a few have succeeded. Since the beginning of casinos, very many heists have taken place. In this article, we see will be on the most daring casino heists in history.
Treasure Island Casino heist
The Treasure Island Casino in Las Vegas had been subject to many botched robberies before 2000. But the biggest robbery happened in October 2000 when Reginald Johnson burst into the casino, wielded a gun and walked away with $30,000. In January 2001, he was arrested.
Bellagio Cashier heist
In 1998 two armored men entered the Bellagio Casino, jumped over the cashier's cage counter and drew guns. A third man watched the casino's entrance. They stole $160,000 in both cash and chips.
The three men identified as Oscar Sanchez Cisneros, Jose Manuel Vigoa, and Luis Suarez were later apprehended by police. Cisneros committed suicide in Jail awaiting trial. Vigoa pleaded guilty and was sentenced to spend his life between bars after being found guilty of killing two security truck drivers in an unrelated robbery. Suarez was sentenced to fifteen years in prison. The three clearly executed one of the most daring casino heists but approached it all wrong with their armed robbery strategy and the fact that Vigoa's face was caught by surveillance cameras during the heist.
Casino Royale
In 2000 three men armed themselves with high-tech equipment and set out to hit six casino's across London.
One of the robbers had armed himself with a miniature camera hidden inside one of his sleeves to film cards while they were being dealt and feed the images to one of his accomplices sitting in a van parked on the street. The accomplice in the van reviewed the footage in slow motion and gave appropriate instructions to his inside man using a small earpiece. The three shady gentlemen were arrested for hitting 6 casinos successfully in the first ever daring high-tech casino heist in history. They managed to deceive the real money casino into £200,000.
Severance pay
At the Las Vegas Casino Stardust in 1992. While serving as a sportsbook cashier at the time, Bill Brennan decided that his job was no longer fulfilling so he made off with $500,000 in cash and chips.
Brennan simply vanished after stealing the money leaving his colleagues and employer speculating that he must have been killed by an accomplice. More than two decades later, Brennan is still nowhere to be found.
Casino Ritz and laser swag heist
The real money casino Ritz in London made an unintentional £1.3 million payout to three cheaters in 2004. The cheaters used lasers installed in their cell phones to measure the speed at which roulette wheels rotated. Incredibly, they predicted the outcome of the spins accurately winning a staggering amount of money in the process. Although the men were arrested, the presiding judge ruled that they hadn't committed any crime letting them off scot-free.
Brute force heist
In 2005 Eric Alan Aguilera and his accomplice Roland Luda Ramos burst into the real casino in Las Vegas, bound and gagged some three employees while holding another seven at gunpoint before stealing $1.5 million. Sadly for them, they didn't get far after hitting the road with their ill-gotten gains. The two tried to outrun pursuing police cars in vain.
Circus Circus armored truck heist
Las Vegas casino Circus Circus in 1993 two lovebirds, Roberto Solis and Heather Tallchief, while on a couple's tour in Las Vegas, decided to steal $2.5 million at the Circus Circus escaping in an armoured truck. Solis, however, decided to keep the loot to himself and disappeared leaving Tallchief $1,000 only. Clearly, thieves have no honour.
Attempt of robbery deserves respect
In the 1970s, several enterprising students from the University of California developed miniature computers capable of reading roulette wheel movements in the real casinos. Each student hid a computer, receiver and emitter into their shoes. They hoped to measure as well as predict roulette spin outcomes accurately. Unfortunately, the computers malfunctioned short circuiting and electrocuting the students feet. Their socks even caught fire. What a daring failed casino heist!
Crown Casino and high-tech devices
In 2013 an innovative uber-nerd scored a hefty loot by hacking into The Crown Casino's surveillance system in Perth, Australia.
The gentleman manipulated the casino's camera array sneaking peaks at dealers' plays. He was able to successfully feed his winning strategies to his accomplice on the inside via an earpiece after which he would pocket most of the winnings. The Crown Casino was able to apprehend the inside man - even if the hacker is still at large. Casino lost 33 million dollars.
Counting cards in Blackjack and the most daring cheating in real casino
This casino heist qualifies as the most daring casino heists in history given the large-scale nature in which it was conducted as well as the score. The heist also qualifies as the longest most daring heist of all times given the fact that it started in 1979 and lasted for a record 14 years. For almost one and a half decades, a team of MIT math geniuses ran the biggest most prolific card counting ring in history under the guidance of Bill Kaplan, a Harvard MBA graduate at the time.
The MIT crew managed to steal millions in high-stake blackjack games globally. The group allegedly dissolved in 1993. Many splinter groups and imitators have however come up to carry on their legacy.