Most Expensive Golden Poker Set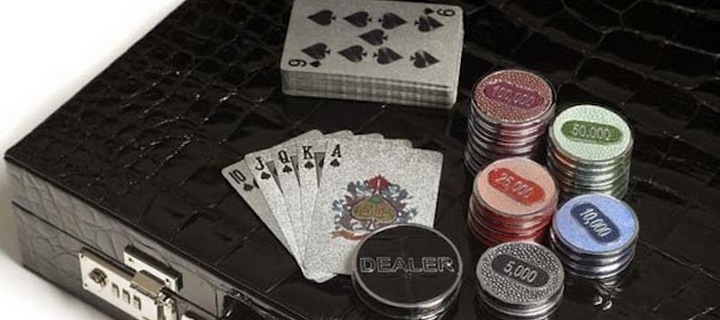 Are You love poker and have a few extra millions in the bank account? You can to spend them on Golden Poker Set from Geoffrey Parker. Geoffrey Parker, a London-based maker of the finest games have created a poker set that costs 7.5 million dollars. The set includes 384 chips in 18-karat white gold, all done in stingray skin on both sides.
The edge of each chip comes festooned with precious stones, with white diamonds for the white chips, sapphires for the blue, rubies for the red, emeralds for the green and black diamonds for the black.
The dealer button is be a larger 18 karat white gold chip set with two rows of diamonds to the edge. The set will feature an estimated 22,364 stones in all, totaling 1,012 carats.
Moreover, there are four platinum-plated decks of poker cards. Geoffrey Parker is now taking orders, with an expected delivery time of six to nine months.
So far, no real money casino in the world can boast of having such a poker set. Such sets are in private collections of fans of gambling casino.