Depositing securely:
using Bitcoin and e-Wallets for online gambling?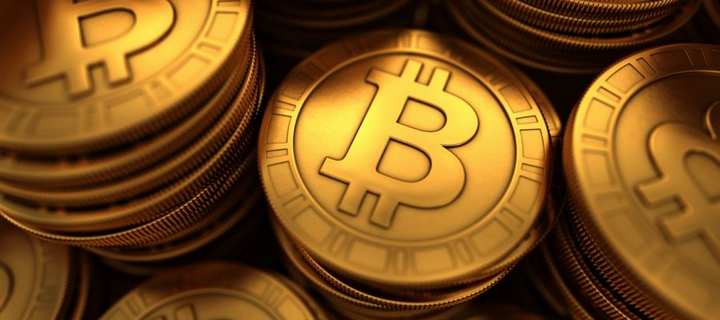 If you're someone who dishes out a ton of money on the internet, why not go the Bitcoin route? One of the biggest concerns amongst casino gamblers online is security. Not only do they need to be satisfied of the trustworthiness of the online casino, but also the integrity of the payment method they use to deposit and withdraw their funds.
Online casinos cater to these concerns by offering a range of different payment methods, from the likes of VISA and MasterCard, through to a selection of e-Wallets, and even in some cases, new payment methods like Bitcoin.
So from the player's point of view, how should you choose to transact with online casinos? Most importantly, which of the available types of payment options represent the most secure ways to transact with your online casino of choice? Let's look at the pros and cons.
Depositing by VISA/MasterCard
VISA and MasterCard are of course the most widely supported types of payment card in the world. No matter if it's a debit card or a credit card, chances are high you'll find most casinos willing to accept your deposit. You might be liable to pay a processing fee, depending on the type of card you are using for payment, but generally, these transactions are quick and hassle-free to process.
From a security perspective, it's pretty safe to deposit through VISA or MasterCard. The only vulnerability lies in the fraud risk of having your account details hacked. Safe and secure casinos process payments through 128-bit encrypted SSL gateways, designed to completely eradicate the risk of details being intercepted.
VISA and MasterCard also have their own anti-fraud mechanisms built into their payment methods. Particularly when you're making a deposit by credit card, there's the option to chargeback any unauthorised amounts, and both issuing companies offer enhanced fraud protection measures to ensure their customers can transact as safely as possible.
One potential problem is the sheer width of the network. While your card details might not be compromised when dealing with an online casino, any unscrupulous party during any transaction can result in your details being compromised. So long as someone comes into the possession of your card numbers, you are potentially exposed to some fraud risk.
Depositing by e-Wallets
e-Wallets are one of the more common ways players choose to deposit and withdraw from their gambling accounts, with Skrill, NETELLER and PayPal amongst the most widely used. From a convenience point of view, transactions through e-Wallets tend to be processed quickly, with virtually instant application of funds on deposit and a minimum processing time of usually 1-2 days for withdrawals, depending on the casino you're dealing with.
From a security point of view, e-Wallets are wrapped up by a range of security methods. As the first point of defence, your username and password are a protective layer against unauthorised payments – only those who have access to these details can use your account. With some payment methods, there are even additional steps, like pin codes or other unique identifiers, which add further security to the transaction.
Of course, if your e-Wallet details are hacked or otherwise fall into the wrong hands, you could be at risk from unauthorised payments. In this case, there are measures in place with all major e-Wallets to protect your funds, and you maybe be able to reclaim any fraud losses from the e-Wallet provider concerned.
e-Wallets are particularly secure, and importantly, don't pass sensitive payment information onwards to the casino. In this sense, some players feel that paying by e-Wallet is actually more secure than paying with a VISA or MasterCard, simply because the card details are securely held and encrypted by the payment processor, rather than the casino.
Depositing by Bitcoin
Bitcoin is the new kid on the block (or should that be 'the blockchain'?). Aside from being a digital online currency in its own right, Bitcoin has some distinct security advantages over other payment methods. Firstly, because Bitcoin is currency, rather than credit in an e-Wallet, it can be transferred without the need to share any personal information at all. Think of it as the equivalent of buying chips for cash in a land-based casino – they don't need a note of your bank details, nor a payment through an e-wallet for this to happen.
Money is sent from your Bitcoin wallet to the casino directly, and is recorded as a transaction on the blockchain. This is protected by your private key, a unique identifier to the transaction that cannot be hacked. In this sense, Bitcoin is arguably an even safer way to deposit and withdraw than through e-Wallets or debit/credit cards, because it is much less possible for a Bitcoin transaction to go awry, or to be commissioned without authorisation of the holder.
Of course, Bitcoin still remains a fringe option in terms of casino payment methods, and not every casino is setup to accept and pay via Bitcoin. However, as the industry continues to adjust to this new technology, it looks like it could prove a much more widely used method in future, with players and casinos alike enjoying the convenience, security and efficiency of Bitcoin transactions.