Most Expensive Poker Chip Worth $ 7.5 Million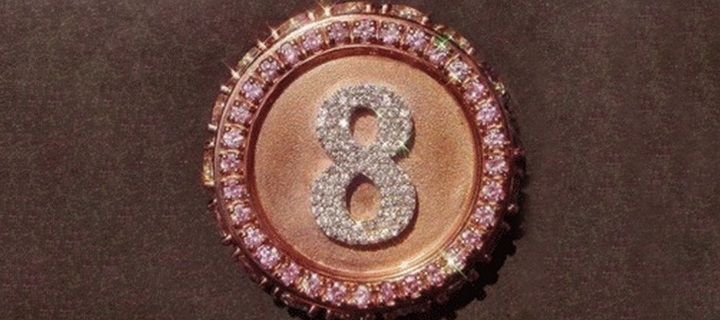 The Guinness World Record for most valuable poker chip was installed Toronto jeweller Gerald Lewy. The chip was made 2 years. It framed by 5.13 carats of pink diamonds and featuring 17 one-carat diamonds around the rim, the 22-karat pink gold chip is valued at $450,000. One side shows a diamond lucky 7 while the other features a lucky 8, which is made up of 62 small diamonds. Alongside the diamonds the chip also features rubies, sapphires, emeralds, silver, and pink diamonds.
Lewy first came up with the idea three years ago when he saw regular poker chips at a trade show in Tucson, Arizona. Remarking to himself he said, "There's something wrong with this. It has no flair. It's boring."
The poker chip is set to be the centrepiece of an ultra luxurious line of new jewellery. Together with the poker chip, Lewy will also create diamond-encrusted money clips and solid-gold dice set with precious stones.
This poker chip is excellent expensive thing for collectors of expensive things in the world of gambling casino.