$ 554,500 - Price for Set of Silver Playing Cards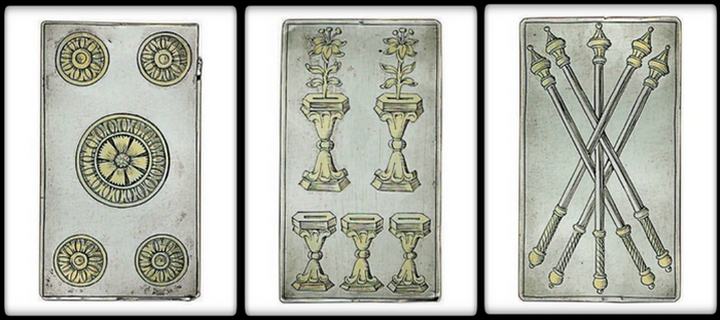 Usually the case of people playing cards against each other to win some money, it was a completely opposite scene at Christies New York auction where bidders competed against each other to win a deck of cards for real casino.
Despite their popularity among noble clientele - silver cards were supplied to the courts of Bavaria, Tuscany, and Brunswick among others - only five sets of silver playing cards are known to survive today. And one of them was sold at auction in New York.
The extremely rare set of German engraved and parcel-gilt silver playing cards, signed Michael Frömmer, Augsburg, 1616, realising $554,500 (£350,949 or €401,811), doubling its estimate of $150,000 - $250,000.
Consigned by the descendant of General Manuel Oribe of Uruguay, the lot is the only complete deck of 52 cards in existence that are engraved in the four Italian suits: swords, batons, cups, and coins, each suit with a king, a knight, a knave, and pip cards ace through ten.
Jennifer Pitman, Head of Sale, Silver Department, said:
"We were delighted to see international participation and high prices for important silver, especially for the top lot of the sale- the rare set of parcel-gilt silver playing cards of 1616."
This deck will join the collection fan of gambling casino. And also, it's an excellent investment for money, as the price for it will grow.