Chinese exchange BitKan stops signups, limits bitcoin trading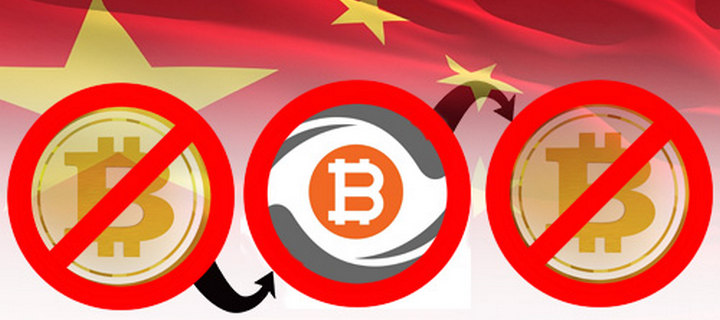 Shenzhen-based bitcoin marketplace BitKan is the latest platform to announce that it will halt new registration as the company upgrades its anti-money laundering (AML) checks. The exchange, which supports currencies like yuan, rubles and U.S. dollar, also suspended over-the counter (OTC) trades for 72 hours for users who registered last Feb. 13. Those who opened an account with BitKan before that date will not be affected, according to the company.
The company plans to make some changes to its anti-fraud and AML procedures, a process that can take up to 30 days. This, in turn, means that the company will not accept new registrations until the changes have been implemented.
BitKan is the latest domestic bitcoin company to adhere to the new guidelines set by the Chinese central bank. This week, bitcoin mining company HaoBTC announced that it is closing its exchange operation "given the fact that the prospect of a regulatory policy for a bitcoin exchange isn't clear yet."
China's so-called "Big 3" exchanges—Huobi, OKCoin and BTC China—also halted bitcoin and litecoin withdrawals while they undergo an upgrade to fight "money laundering, exchange, pyramid schemes and other illegal activities."
Impossible to kill bitcoin
The central bank may force bitcoin companies to make changes, but a former PBoC executive admits it's impossible to kill the popular digital currency.
"Bitcoin was built on a platform without national boundaries. If you want to kill bitcoin, it will be an impossible task. So, it will continue to exist. What's important now is that we should properly regulate it," former PBoC Governor L H Li said in an interview with state broadcaster CCTV.
Best Bitcoin Casinos
We are here to review and find the best Bitcoin Casino for you! Learn more about Bitcoin gambling.
Is Bitcoin gambling legal?
While placing a bet using Bitcoin is perfectly legal, some US states prohibit casinos from accepting them. That is why most Bitcoin casinos are located outside of the USA. If you're worried about the laws of the state you're in, make sure to check your preferred casino's terms and conditions and see if your state is on the list. Most of the time, the website will automatically restrict your access if you can't play.
Is Bitcoin safe to use?
The use of Bitcoin currency is inherently safe but like any financial transaction involving the internet, safety also depends on your own security habits. The only way to be certain that your money is secure from fraudsters is to use reliable Bitcoin casinos for your gambling purposes. That is why it's important to do the research beforehand and make sure that your money goes to the right place.