21 Exciting Gambling Tattoos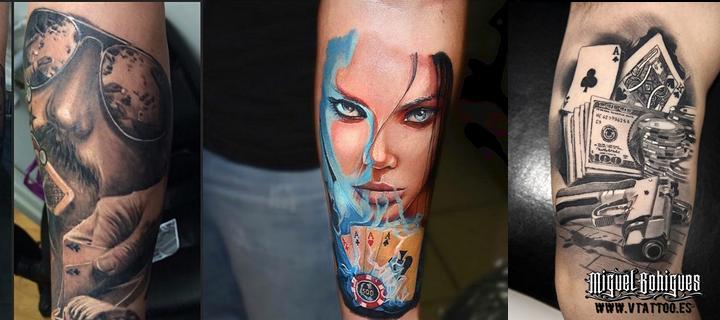 Save a bit of your gambling money to enjoy life at its fullest with a tattoo. You could be attracted by these exciting gambling tattoos!
No more bets please! Drop the cards, leave the table and the casino, it is tattoo time! But for gamblers, game is an addictive and obsessive activity and Las Vegas is their capital... So, yes, they have gambling tattoos to show their passion and their fate... You know the old saying: gambling, alcohol and women are a man's ruin... That's why you often find these three elements gathered in tattoos, as a warning...
But who can turn away from such fun things ?! Gambling tattoos will certainly appeal to players, professional or passionate hobbyist. They will be familiar with the cards, poker chips, roulette, and dice, elements related to luck and players' superstition. But gambling tattoos are also allegories of life, where your chance can turn from success to misfortune...
Life is a big poker's table, where you are doing your best with the cards you ended up with, sometimes bluffing and always trying to win... So, throw the dice, show your hand and place your bets! Hope is all you have and money don't buy happiness... But it buys tattoos, which is quite the same! ;-)